Xfinity Center | Mansfield, Massachusetts
We don't know if it will be a Cold Day in July, but we are certain that the Xfinity Center in Mansfield, Massachusetts, won't be close to getting any cold at all, as the fans of the legendary trio, The Chicks, will ultimately have the best time of their lives! The country music superstars have recently announced their 2022 tour — and Mansfield is one of the lucky cities they will perform at on July 5, 2022 (Tuesday). This is The Chicks' first tour since their 2017 DCX MMXVI Live and since they dropped their highly-anticipated album "Gaslighter." Joined by the Grammy award-winning singer-songwriter Patty Griffin, Emily, Natalie, and Marty will surely give Mansfield fans a concert experience they will never forget. So don't fail to book your tickets now!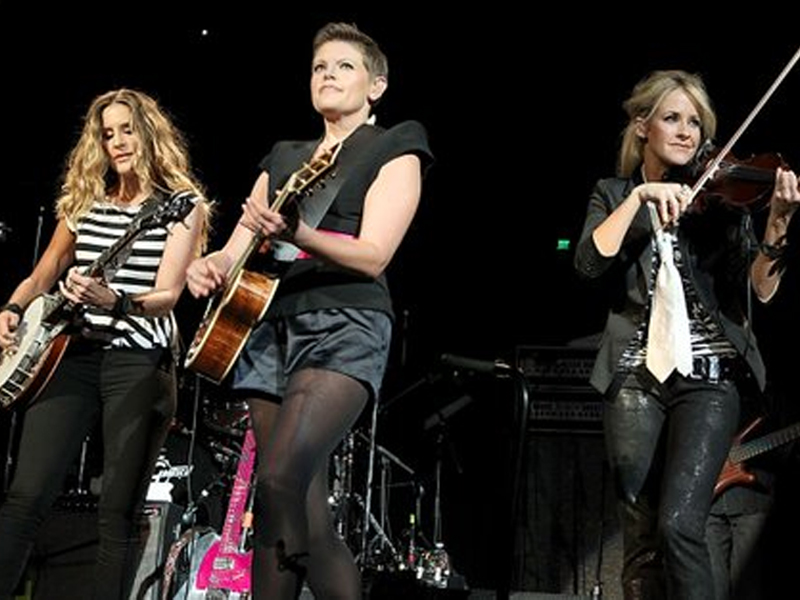 After 14 years of not producing new music, The Chicks surprised fans in early 2020 when they dropped their critically-acclaimed "Gaslighter" album. The 13-time Grammy winners took a long hiatus as a trio after their equally successful album "Taking the Long Way" in 2006 gained them both critical acclaim and notoriety. The album debuted at #1 on the Billboard 200 and sold over 2.5 million copies in the US. A certified double-platinum album, it made the Chicks win five Grammy Awards, including Album of the Year, Record of the Year, and Song of the Year in February 2007.
Now the biggest-selling US female band of all time is back on the road for their 2022 tour. The tour was initially scheduled for 2020, but it was postponed due to the pandemic. Now, there's no stopping The Chicks from making their fans all over North America happy.
"While we were recording the Gaslighter album, I was constantly picturing performing all of those songs on tour." Marty Maguire said in a statement. "The ultimate payoff is always the live show for us."
The Chicks' tour in which Grammy-winning singer-songwriter Patty Griffin and Indie rocker Jenny Lewis are set to play as show openers will be available to selected 27 North American locations. However, many fans hope that new cities will be added to the list.
In their Mansfield, Massachusetts stop, The Chicks will have the Grammy-award winner Patty Griffin as the show's opener. Griffin, who is known for her stripped-down songwriting style in folk music, has had a number of hit songs under her belt, such as "Heavenly Day," "Let Him Fly," "Up to the Mountain," and "Angel Dance," among many others. So catch her and the legendary Chicks this July 5 for one concert experience you will never forget!