Xfinity Center Seating Chart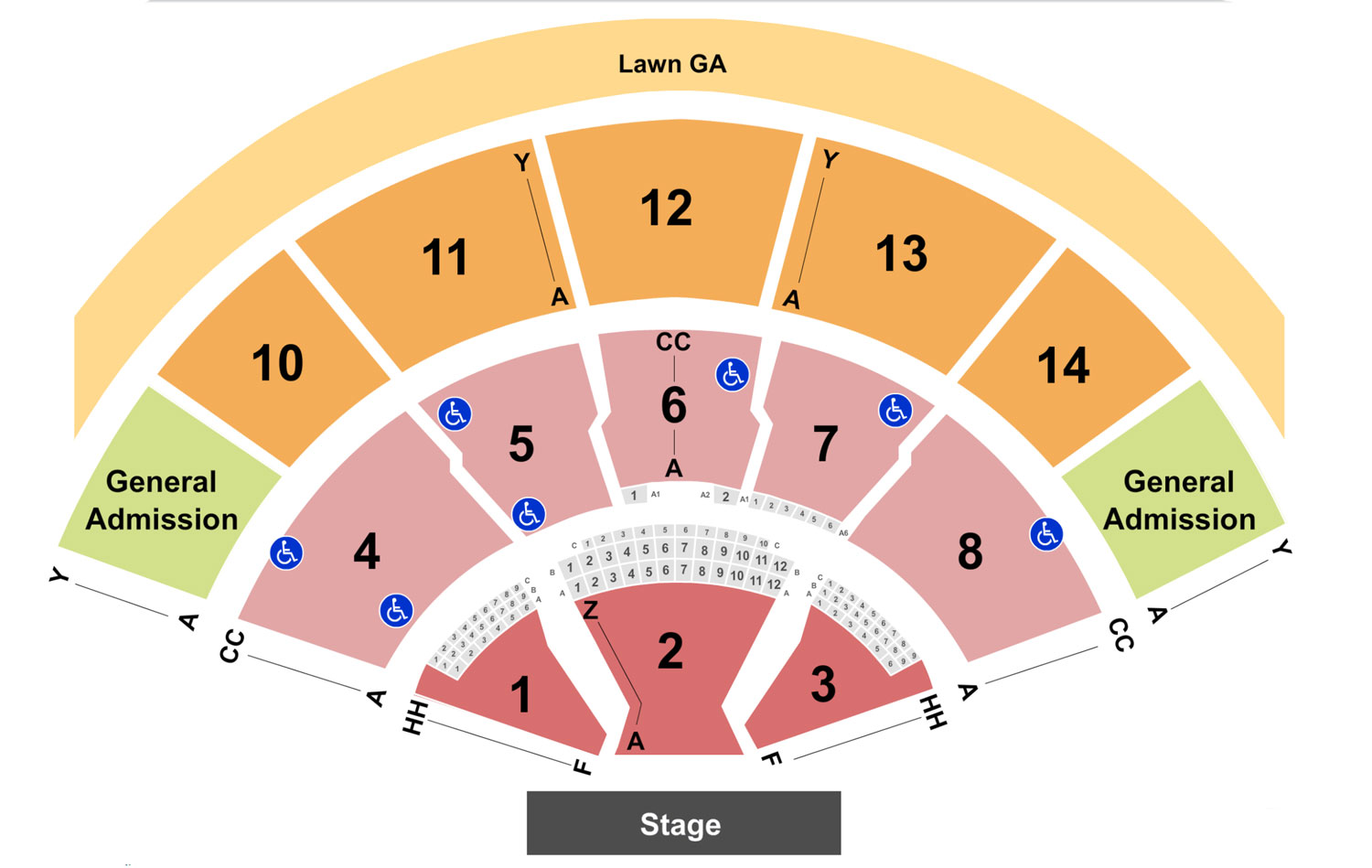 Need to plan your seating arrangement at the Xfinity center? Then check out the handy seating chart above. It is important you get the right seats for maximum enjoyment whilst attending the venue. There is a host of seating options available, including accessible seating. For more information check out our guide below!
From the illustration below, the lawn area is situated at the back of the venue, lawn areas are hugely popular seating options for those who like a laid back concert experience, sit back in the sun or warm summer evening enjoying your favorite music. Further seating can be located in front of the lawn area, and box seating for those who prefer their own private space. Wanna get up close and personal with the stars, then the pit is a great way to do so, located at the front of the venue.
Accessible Seating
Accessible seating is located in all seating areas, for further information please call the number provided on the contact page