Xfinity Center - MA | Mansfield, Massachusetts
EVENT CANCELLED. Please contact your ticket point of purchase to claim a refund on your tickets.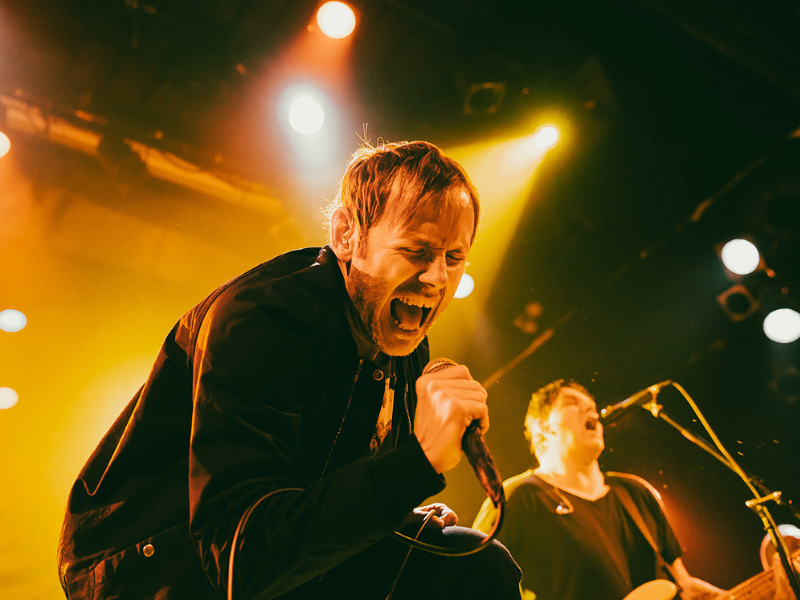 Join us as we relive the golden era of punk rock and emo as Hawthorne Heights Is for Lovers Festival hits the road of Massachusetts! Mark your calendars for Sunday, September 17, as the Xfinity Center in Mansfield becomes a haven for music enthusiasts. This will be the band's first-ever tour stop in Massachusetts!
Catch the music of the headliner acts, Rise Against and Alkaline Trio. The festival also brings together some of the greatest emo bands of all time such as Bayside, Silverstein, Hawthorne Heights, Emery, Further Seams Forever, The Red Jumpsuit Apparatus, Proper., Slow Joy, Mallcops, and one surprise artist!
The clock is ticking, and tickets are selling fast! For the ultimate experience, consider grabbing VIP tickets that come with exclusive perks such as a laminate, poster, Nalgene bottle, and many more! The stage is set, the energy is building, and Massachusetts Is For Lovers is calling your name.
Hawthorne Heights brings their popular "Is for Lovers" tour to Massachusetts for the very first time! Get your outfit on and let's rock on Friday, September 17, 2023, at Xfinity Center! Joining the lineup of this spectacular event are an incredible roster of bands, including headliners: Rise Against, Alkaline Trio, Bayside and Silverstein. Other big artists are also joining such as Hawthorne Heights, Emery, Further Seems Forever, The Red Jumpsuit Apparatus, Proper., Slow Joy and Mallcops. Their signature sound and top hits will surely captivate the stage.
Rise Against, an Illinois-born punk rock band, is known for their melodic yet fierce style. Their thought-provoking lyrics and passionate performances have garnered them gold records and sold-out tours around the world! Alkaline Trio will also be there! They are one of the most influential acts in modern punk with distinct style and cult-like following.
The festival will also feature The Red Jumpsuit Apparatus, highly-acclaimed American post-hardcore emo-pop band known for their hit "Face Down." Silverstein, a five-piece post-hardcore band from Ontario, Canada, is ready to give you a powerful performance. Known for their distinctive blend of melody and intensity, they have become a staple in the genre.
Bayside, an American punk rock band formed in New York, will also grace the stage with their energetic sound and captivating presence. And let's not forget Emery, the post-hardcore powerhouse that originated in South Carolina and found their musical home in Seattle, Washington.
And of course, "Is For Lovers" festival would not be complete without Hawthorne Heights themselves, the Ohio-based band that made waves in the 'emo' and 'post-hardcore' scenes with their Gold Certified album "If Only You Were Lonely."
The "Is For Lovers Festival" also takes pride in its integration of local businesses. Not only does it offer a variety of food options on-site, but it also includes a nearby marketplace and activities area that highlights local artists and makers. The festival will feature engaging on-site activities aimed at providing fans with enjoyable and unique experiences while they take breaks between watching their favorite artists.
JT Woodruff, one of the "Is For Lovers festival" co-curators, expressed in a press release, "In year one, we got to go to a few of our favorite cities, with bands that are our friends, and some bands that we simply love." He further stated, "We want to give fans an inclusionary place to go that features a wide variety of bands from all walks of life, and we want to do it with a smile on our face, because we have chosen to work with people who we love and respect. The most important part for us is to make sure that the fan experience is equal to the band experience. We just want everyone to have fun and have an easy day together."
Get ready to immerse yourself in a day filled with electrifying music and passionate performances at Xfinity Center, Massachusetts. The combination of Xfinity Center's spacious layout, picturesque outdoor atmosphere, exceptional acoustics, accessibility, and established reputation solidifies its position as the best venue for the Massachusetts Is For Lovers festival. This will be on Sunday, September 17, 2023. Secure your tickets now and prepare to be swept away by the magic of Massachusetts Is For Lovers!