Xfinity Center | Mansfield, Massachusetts
The heart of Southern rock, Lynyrd Skynyrd embark on the "Last of the Street Survivors" Farewell Tour this summer, coming to Xfinity Center on Friday 20th July 2018 for a once-in-a-lifetime show! A band whose musical legacy will live on forever, they will be performing the songs that have built their incredible career for the fans who have supported them over the years in what will be a fitting finale for these rock legends!
"We've been blessed by these great songs and the messages they carry to the fans. It's been a true honor to try and fill in my brother's footsteps for the past 31 years, keeping the music and his spirit, alive," Johnny Van Zant said.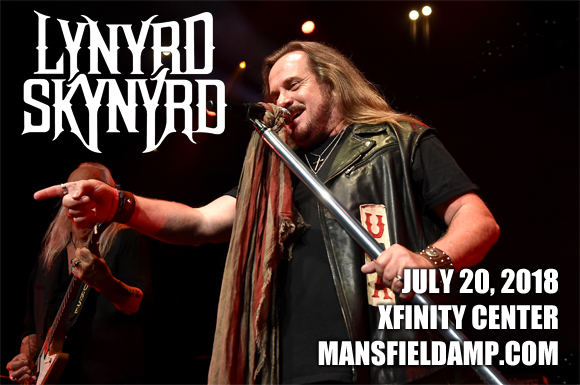 A band at the forefront of the Southern rock explosion of the 1970s, Lynyrd Skynrd began as My Back Yard in Jacksonville, Florida in 1964. The band released their eponymous debut album (subtitled "Pronounced Leh-nerd Skin-nerd") in 1973 and had a hit with the single "Freebird". This success led to the band supporting The Who on their Quadrophenia Tour in 1974, and later that year the band released Second Helping, an album which was later certified multi-platinum by the RIAA and brought the band mainstream success with "Sweet Home Alabama". Tragedy hit in 1977, at the peak of the band's popularity, when frontman Ronnie Van Zant, guitarist Steve Gaines and backup singer Cassie Gaines lost their lives in an airplane crash. After ten years apart, the remaining members of the band re-formed and began performing and recording with a new line-up. Lynyrd Skynyrd will embark on their final tour this summer.