Xfinity Center | Mansfield, Massachusetts
Halsey clearly already has love, so what's she need power for? The Love and Power Tour comes to Xfinity Center on Wednesday, June 1st 2022. Supporting her fourth album, If I Can't Have Love, I Want Power, Halsey brings you, The Love and Power Tour. "It's been far too long, and I could not be more excited to see you all. The love and power tour is coming this summer!" So, grab some tickets and this time, get ready to Rock! Halsey's brand-new album is markedly Grungier, with a darker, more Industrial feel than her previous albums. This should sound awesome live!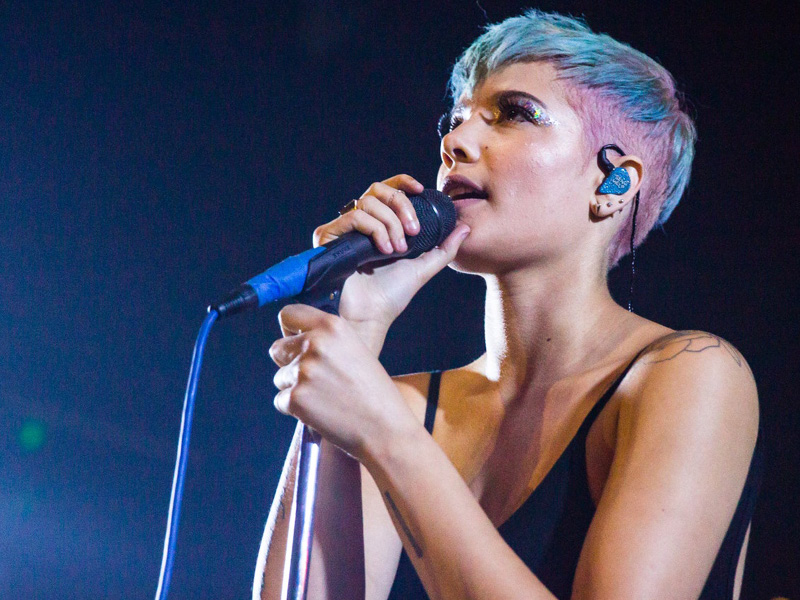 Halsey's new album was originally built around "mortality and everlasting love and our place/permanence," according to her, but the emotional impact of her pregnancy "introduced new themes of control and body horror and autonomy and conceit." Halsey also emphasized that it "feels very cool" to have an album with no guest features again, and If I Can't Have Love, I Want Power "had to be entirely from her voice". The Love and Power Tour marks Halsey's first since she gave birth to their first child last year and having publicly documented their experience with pregnancy and endometriosis over the course of her career and in creating the album she said that it is a concept album focusing on the positives and negatives of pregnancy and childbirth.
If I Can't Have Love, I Want Power reached the top 10 in Australia, Austria, Belgium, Canada, the Netherlands, Germany, Ireland, New Zealand, Norway, Scotland, Switzerland, and the United Kingdom, it is also their fourth consecutive record to chart inside the top 2 of the U.S. Billboard 200, the album also charted at number 1 on both the Top Album Sales and Alternative Albums charts, and is nominated for Best Alternative Music Album at the 64th Annual Grammy Awards in 2022.