Xfinity Center | Mansfield, Massachusetts
[MESSAGE FROM THE CLERGY]
We wish to inform you that the High Priests Of Swedish Metal, Ghost, are returning to haunt Xfinity Center on Saturday, August 19th 2023 with special guests Amon Amarth.
Pope Emeritus IV and the Nameless Ghouls return for a second run of satanic masses in North America, presenting the new ritual, Impera as well as an unholy trinity of their greatest and most sinful hits.
Loyal fans, parishioners, and humble pilgrims may purchase tickets for RE-IMPERATOUR now.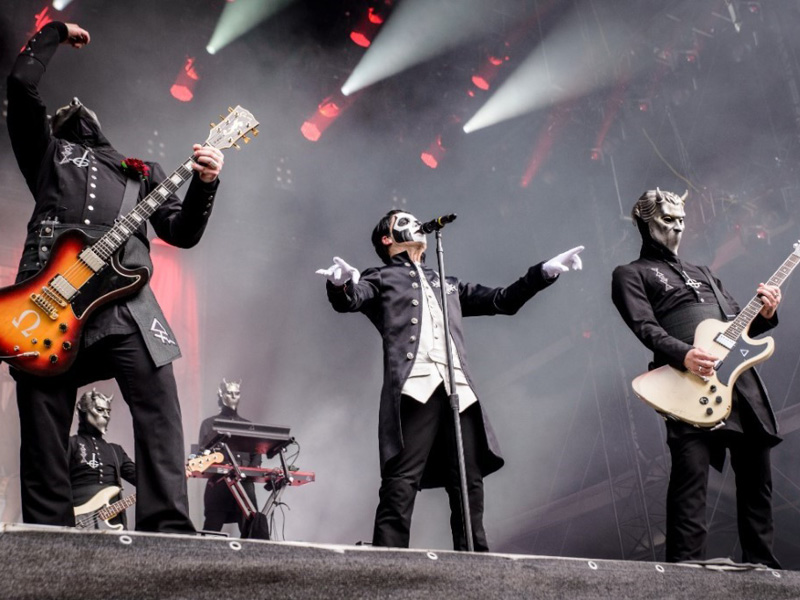 In 2006, the Swedish rock band Ghost was formed in Linköping. In 2010, they released a three-track demo, "Elizabeth" on 7-inch vinyl, and their debut full-length album, Opus Eponymous. Kerrang! selected the song "Ritual" as one of "The 50 Most Evil Songs Ever." The Grammis-nominated album received widespread acclaim and substantially improved their popularity. Infestissumam, their second album and first for a big label, was released in 2013, debuting at number one in Sweden, and awarded the Grammis Award for Best Hard Rock/Metal Album. In 2015, the band released their third studio album, Meliora, which debuted at number one in Sweden and number eight in the United States. The group received the 2016 Grammy Award for Best Metal Performance for its lead hit, "Cirice," and earned further nominations for Prequelle, their fourth studio album, released in 2018, for Best Rock Album and "Rats" as Best Rock Song in 2019. Impera, the band's fifth studio album, was released in 2022.
Tobias Forge performs main vocals, guitars, bass, keyboards, and percussion for Ghost. He also takes on the personalities of Pope Emeritus I, II, III, and IV, as well as Cardinal Copia. The remaining members of the band are a group of nameless ghouls who play guitars, bass, keyboards, drums, percussion, keyboards, organ, synthesizers, backup and choir voices.