Xfinity Center | Mansfield, Massachusetts
The rocking 80s was arguably one of the best times in music history, and nobody did it better than Foreigner. Their craft created a style that defined a generation, but like all the good things in life, it doesn't last forever. Sadly, Foreigner has just announced their Farewell tour, so this is going to be your last chance to see them live at Xfinity Center on Saturday, August 5th 2023. It is a going to be one hell of a show, especially considering that Loverboy will be the special guest. Obviously, tickets will sell out very quickly, but you can secure your place right here and now.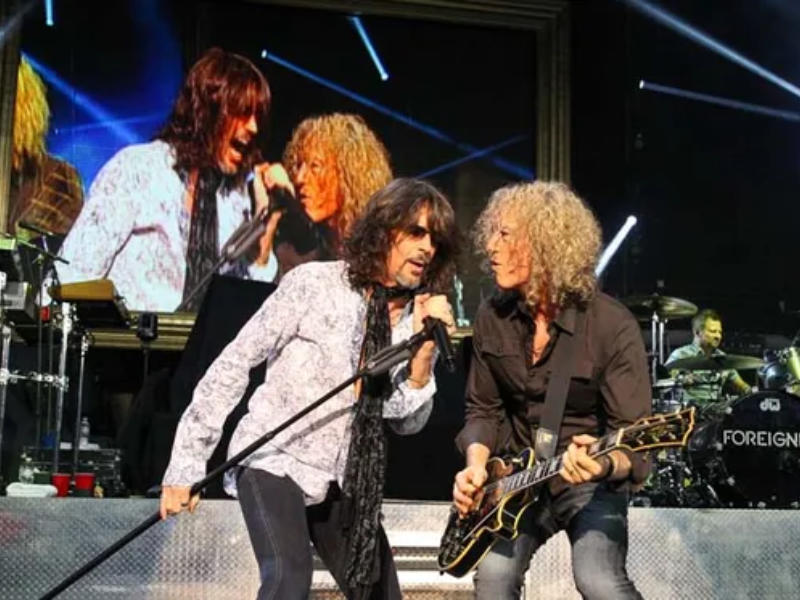 Foreigner started out in the late 70s and has created a sound that has defined a generation with hits such as 'I Want To Know What Love Is', 'Cold As Ice', 'Hot Blooded', 'Juke Box Hero', 'Urgent' and so much more. Their music is so good that modern day legends such as Mariah Carey, MOP and even Armand Van Helden have sampled them. Recently, they have announced a Farewell tour, which unfortunately means that this show will be the last time you can experience them live on stage.
Foreigner have always delighted fans with their theatrics on stage and in keeping with tradition, they will have a live choir singing renditions of rock songs in the style of 'Pitch Perfect'. They will also have rock legends, Loverboy as special guests and combined this concert will be marked in the history books as one of the best ever. As a matter of fact the leader and founder of Foreigner, Mick Jones has said, 'We will be presenting a show that I know will have the same enthusiasm as our very first appearance'.
Of course, you have to be there to experience it, you are a real fan after all, but tickets will sell out very quickly so be sure to grab yours right here and now.