Xfinity Center | Mansfield, Massachusetts
It's getting heavy as Deep Purple meets Alice Cooper for a show that you'll never forget! Heading to Xfinity Center on Sunday 27th August 2017, these two mighty acts will be joined by Edgar Winter Band for a co-headlining show that will see you rock 'til you drop!!!!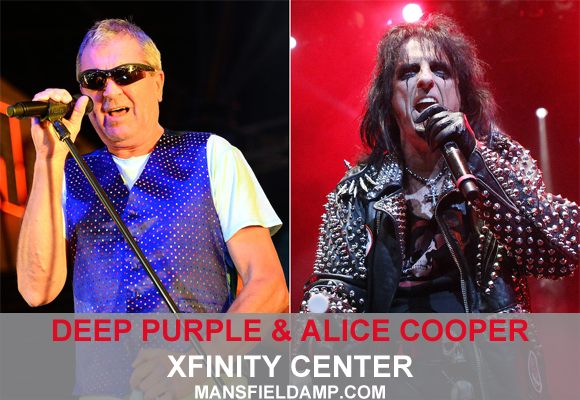 British prog rock band Deep Purple are universally considered to be one of the most influencial bands in rock and, alongside Led Zeppelin and Black Sabbath, were part of the "unholy trinity of British hard rock and heavy metal in the early to mid-Seventies". Formed in 1968, the band branched out into hard rock in the 1970s, making the Guinness Book of World Records as "the globe's loudest band" for a 1972 concert at London's Rainbow Theatre. The band experienced several line-up changes over the years, and their most commercially successful period took place from 1969 – 1973. Deep Purple have sold 8.5 million certified units in the US, and ranked number 22 on VH1's Greatest Artists of Hard Rock program.