Xfinity Center | Mansfield, Massachusetts
Rock music fanatics in Massachusetts better prepare for a wild festival because the famous outlaws are coming! Before you say goodbye to summer, fans can look forward to an amazing rock-country music extravaganza featuring the one and only Willie Nelson and his family. Aptly titled the Outlaw Music Festival, the show will also feature performances from progressive rock sensations Bob Weir and Wolf Bros, String Cheese Incident, and Willie Nelson's wunderkind progeny, Particle Kid! This highly-anticipated festival falls on Saturday, 16th September 2023, and it's set to light up the Xfinity Center! Fans can look forward to Willie Nelson's sensational hits, like "Highwayman," "Mamas Don't Let Your Babies Grow Up to be Cowboys," "Beers for My Horses," and "On the Road Again." Meanwhile, incredible jam bands Bob Weir, the Wolf Bros, and the String Cheese Incident are expected to deliver their phenomenal extended jams and onstage improvs. Lastly, Particle Kid will deliver his critically-acclaimed indie rock hits! Hurry and secure tickets now to join the Outlaw Music Festival this September!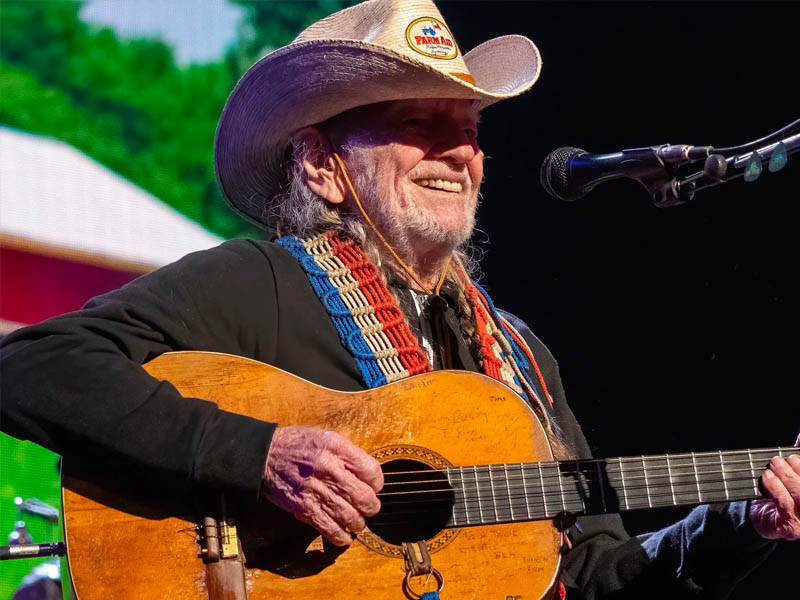 Legendary country rock artist Willie Nelson has been belting out incredible hits since the '50s. His longevity in music has proven that the illustrious rocker remains at the top of the music food chain. His over six-decade career has resulted in 99 critically-acclaimed studio albums and numerous chart-topping hits. He has sold over 40 million albums in the United States. Moreover, Nelson's exemplary work has resulted in numerous accolades, including 15 Grammy Awards, eight American Music Awards, ten Country Music Association Awards, and many more. Apart from being a celebrated singer-songwriter, Nelson is also a U.S. veteran and an environmental activist. He's a true American hero, and he's turning 90 this spring.
He sets out on a traveling festival to celebrate his birthday and brings his family and friends along. And when you have iconic guitarist and Grateful Dead founding member Bob Weir as your friend, you'd know it's going to be one hell of a party. Bob Weir and the Wolf Bros will bring their blues-psychedelic fusion to the stage at the Xfinity Center. The band has performed a number of shows across North America and released two live albums last year. Rock band fanatics can definitely look forward to Weir's impeccable jams and remarkable segues. The Rock and Roll Hall of Famer never disappoints the crowd, and he's anticipated to be one of the main highlights of Massachusetts' Outlaw Music Festival.
Speaking of jam bands, the String Cheese Incident will deliver their genre-defying music to the stage. Fans can expect a plethora of music styles, such as Latin, world, funk, jazz, bluegrass, psychedelia, and many more. The Colorado-born sextet just completed an epic spring tour earlier in the year, and they are currently headlining a massive summer tour across the U.S. The sensational group has been a festival favorite over the years. They had appeared in Austin City Limits, Wakarusa Music and Camping Festival, Bonnaroo, and many more.
Lastly, Micah Nelson, a.k.a Particle Kid, recently released his latest album, Time Capsule, featuring hit singles "Die When I'm High," "Velocirapture," and "Someone Else's Dream."
Catch these amazing artists at the Outlaw Music Festival on September 16th at the Xfinity Center! Tickets are now available!