Xfinity Center - MA | Mansfield, Massachusetts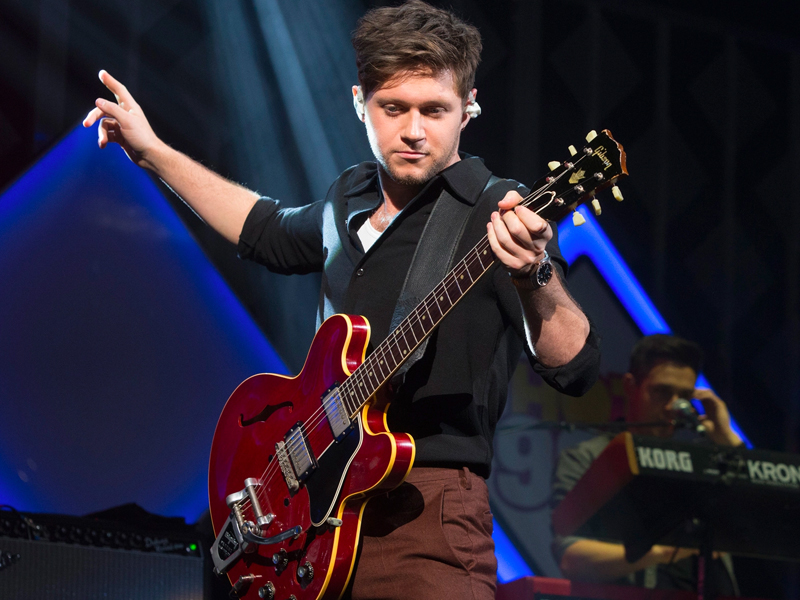 You probably know Niall Horan as one of the five pop idols of One Direction. He was at the top of the world, a true superstar. However, it was only in the past few years that people have started to know him better as his solo career is flourishing. His musical prowess was evident with the boyband, and it popped out when he went solo. His talent for songwriting and guitar playing genuinely shone, and his impeccable tenor voice has become a true swooner. He has gone a long way, and we cannot get enough of him. It is incredible to see him grow throughout the years. When a Niall Horan concert comes near your city, one thing is for sure: it will be highly anticipated, and many will dedicate some time to see it. Next year, he will be headlining his tour to support his newly released album "The Show." One lucky city he will perform in is Mansfield, Massachusetts, at the Xfinity Center on June 15, 2024. Mark your calendars and buy tickets as early as possible!
Niall Horan is one of the five members of the sensational boyband One Direction or 1D for short. The band was the 2010s most successful boy group, followed by many people (mostly teenagers) around the world. Since their disbandment in 2016, the Irish musician forged a solo career catapulted by his talent for songwriting and guitar playing. He has excelled in soft rock, pop, pop, and folk music genres in recent years. His impeccable tenor voice has also shone through in his solo work, characterized as "sweet, high, [and] slightly grainy."
Niall is from Mullingar, County Westmeath, in Ireland. His love for music sparked during his childhood. When his brother was given a guitar and could not play it, he decided to use it himself. He was self-taught and learned how to use the instrument by watching Youtube videos. His aunt discovered him when she accidentally heard him sing in her car. Impressed, her aunt told his family of his talent, which they openly supported. Early in Niall's teenage years, he began making songs perform. People began to notice him, including X Factor alum Lloyd Daniels, who added him to the lineup for his concerts.
In 2010, a sixteen-year-old Niall decided to audition for the seventh edition of X Factor. Fated to be a star, he was put in a group alongside Harry Styles, Liam Payne, Louis Tomlinson, and Zayn Malik. They ended up as the third placer in the competition. After the competition, their mainstream fame blew up. All of their five albums were superbly successful. During their peak years from 2012 to 2015, they became one of the best-selling artists and the biggest boyband. Sadly, the five idols decided to split in 2016.
Right after the disbandment, Niall started working on his solo career. In 2017, his debut album "Flicker" came out. It was a hit and was well-received by many critics. This was when Niall's soft rock style was first heard, which was a move away from the pop songs he was heard of with 1D. "heartbreak Weather" came out in 2020. It was also a mainstream success. The song "No Judgement" was his most listened from the album. This year, he released his third album, "The Show."
The superstar will begin his "The Show" World Tour next year. One of his stops will be at the Xfinity Center on Saturday, June 15, 2024. See him there!