Xfinity Center | Mansfield, Massachusetts
It may be a few months away, but it's worth the wait! The legendary Dave Matthews Band will be performing live at the Xfinity Center this June 17! Save the date as they launched not only the big announcement for their US summer tour this year but also the release of a new album and single! Expect to hear them perform their epic new single, "Madman's Eyes," and get ready to be blown away as they introduce the rest of their 10th studio album, "Walk Around the Moon." Fans are up and ready to go as Dave Matthews Band is about to give them the year they've all been waiting for. So what's holding you back? It's time to reserve those tickets and be a part of the band's one hell of a year!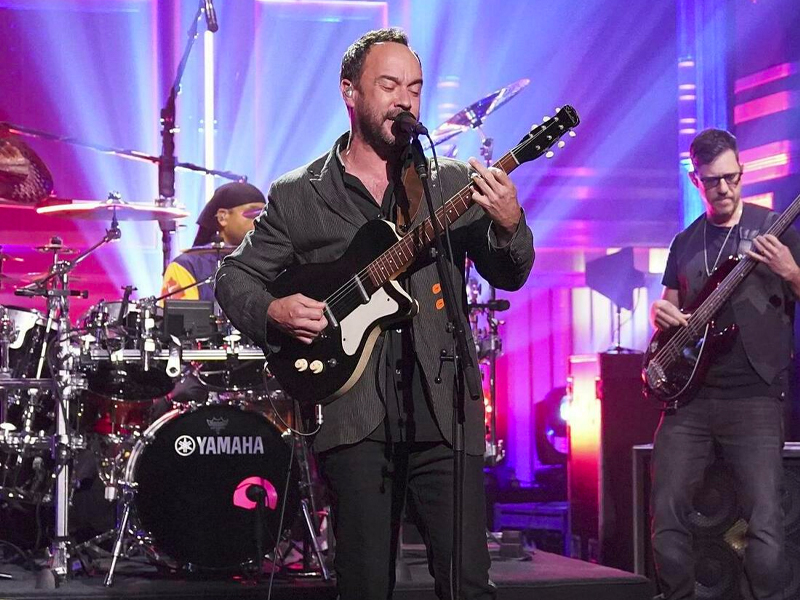 Everyone has been looking forward to the long array of tour dates and places announced by Dave Matthews Band recently on January 25, as they gave their fans something to celebrate this 2023. The fans, or The Warehouse, as they are called, are more than ready to follow what the legendary band will be up to this year and what more surprises they have in store for the sneak peek of "Walk Around the Moon." They've only just released 7 songs from the album as far as we know, serving up as a little treat this month. The album was produced during the pandemic and will be officially released this year.
"Walk Around the Moon" is their first album since 2018's " Come Tomorrow" and will be released on May 19, 2023. Previewing with the catchy track "Madman's Eyes," this album promises 12 exciting more songs to come. A long-running song dating back from 2006, "Break Free," makes its way to the album as everyone is all-too-familiar with it being performed only at live and set studio performances. The fans are shocked to know that the more-than-a-decade-old song was unreleased this whole time.
We're upping the hype as early this year cause there's a lot to look forward to this summer from DMB's rock and roll performance this 17th of June at the Xfinity Center. What a treat for the fans as Dave Matthews Band starts the year with a bang! Get your tickets now, and don't miss out on the action for this exciting summer tour.