Xfinity Center | Mansfield, Massachusetts
Two titans of Pop-rock collide with Chicago – The Band co-headline tour with Brian Wilson of the Beach Boys, joined by Al Jardine and Blondie Chaplin coming to Xfinity Center on Sunday, July 10th, 2022. Dare you to be there? Chicago, one of the longest running and most successful bands ever, go head-to-head with the mighty Beach Boys, co-founder singer and songwriter Brian Wilson will be joined by his old friends, fellow co-founder of the Beach Boys, singer and guitarist Al Jardine and singer and guitarist Blondie Chaplin, who was briefly a member of the Beach Boys back in 1972.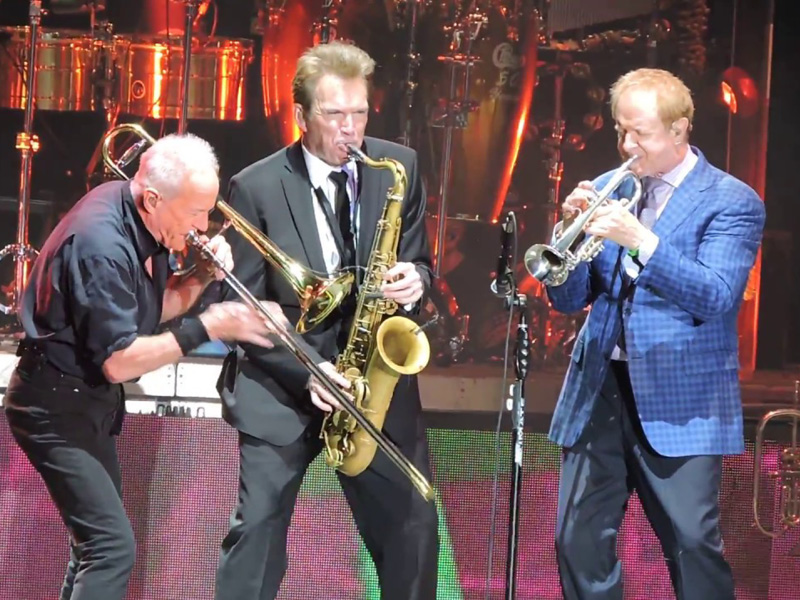 The two bands, Chicago and the Beach Boys, last toured together way back in 1975 during their "Beachago" tour, where Chicago members often joined the Beach Boys on stage for "God Only Knows," "Darlin'" and "Surf's Up." At the end of the show, they mashed the bands together for songs like "Saturday In The Park," "California Girls," "Feelin' Stronger Every Day," and "Jumpin' Jack Flash."
Chicago is, Robert Lamm on Keyboard and Vocals, Lee Loughnane on Trumpet and Flugelhorn, James Pankow on Trombone and Horn Arranger, Keith Howland on Guitar and Vocals, Lou Pardini on Keyboard and Vocals, Ray Herrmann on Saxophones, Flute and Clarinet, Walfredo Reyes, Jr. on Drums, Neil Donell on Vocals and Guitar, Brett Simons on Bass and Vocals, and Ramon "Ray" Yslas on Percussion. The Rock & Roll Band with Horns have had a busy 2021, releasing an expansive 50th anniversary edition of Chicago at Carnegie Hall, and they spent a large portion of the year taking their latest album, An Evening with Chicago, on their Greatest Hits tour across the country.
Brian Wilson is joined on stage by Beach Boys co-founder singer and guitarist Al Jardine and South African singer and guitarist Blondie Chaplin, who was a member of the Beach Boys in 1972. Together, they make up the largest portion of the Beach Boys still performing. The Beach Boys are one of the most iconic bands of the era, selling over 100 million records worldwide, and in their hey-day between the 1960 and 2010, the group had 36 songs reach the Billboard Top 40. The original members were inducted into the Rock and Roll Hall of Fame in 1988, and their 1966 album, Pet Sounds, still ranks number 2 on Rolling Stone's 500 Greatest Albums list.