Xfinity Center | Mansfield, Massachusetts
STOP THE PRESSES!!!. Iconic rapper 50 Cent is hitting the road for "The Final Lap Tour 2023," and this part of the trek is coming to the XFINITY CENTER on Thursday, August 3, 2023. The purpose of the entire tour is to commemorate his super-duper legendary major label debut, "GET RICH OR DIE TRYING." Fiddy has become one of the greats, and with his rugged charm, excellent stage presence, and high energy shows, audiences will get the whole 50 Cent experience as well as that of his special guests, Busta Rhymes and Jeremih. Something this hot is going to be off the charts, and you have to get yourself there. You can anticipate hearing all of his anthems from the album, including "Many Men," "In Da Club," and "P.I.M.P.Click the "GET TICKETS" button at the top of the page right now and follow the easy instructions to guarantee your spot!!!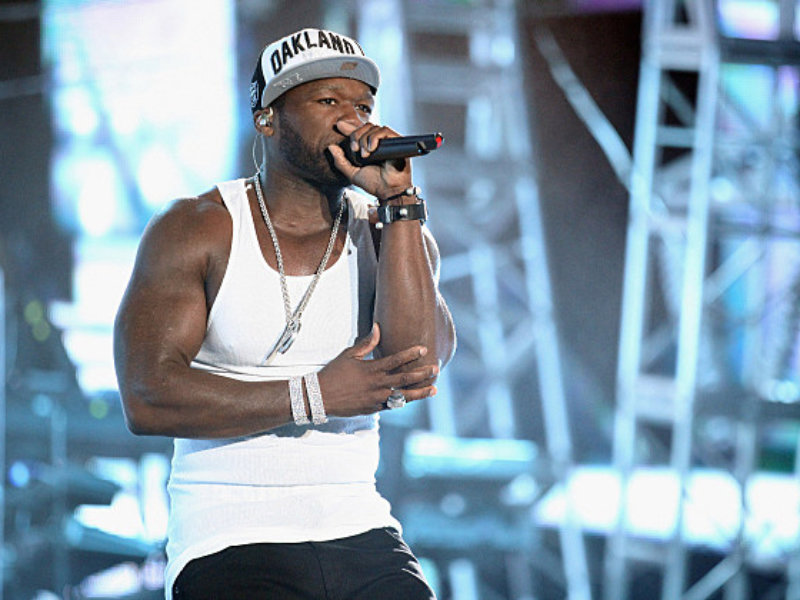 Curtis Jackson's story is an incredible journey. He was born to a single mother, Sabrina, on the hard streets of Jamaica, Queens. His mom died in a fire when he was only 8 years old, and from there he moved in with his grandparents. Jackson took the name of a local gangster and would become known professionally as 50 Cent.
He began boxing at the age of 11 and joined a neighbor's boxing club. When he wasn't in the gym, he was either at school or selling crack on the streets. He cites both boxing and selling crack on the streets as influences on his competitive nature.
During the mid-1990s, Fifty was introduced to the rap game by a friend, and he would rap over instrumentals in a basement. In 1996, he was introduced to Jam Master Jay, who taught him how to count bars, write hooks, write songs, and ultimately create hip-hop.
After several mixtapes, Curtis began to gain success with his underground smash, "How To Rob," from "Guess Who's Back." The track would comically take shots at many industry heavyweights, such as Nas, DMX, Big Pun, Jay Z, and many others, who all responded, and the move pushed him into the limelight, but unfortunately, it was put on hold when he was shot nine times and hospitalized.
As time passed, Eminem picked up the mixtape, and impressed by the work, he introduced the rapper to his mentor, Dr. Dre. 50 signed a deal for $1 million and in 2003 released his major-label debut, "Get Rich or Die Trying." There was a lot of buzz behind the album, which went on to sell over 12 million copies worldwide. Because of all the controversy surrounding him at the time and all the media attention, that album became an iconic masterpiece, and now, 20 years later, it is being celebrated on tour by the man.
Watching Jackson perform on stage is a truly amazing experience, and you cannot afford to miss out, so be sure to grab your tickets right here and now before they sell out.