Xfinity Center | Mansfield, Massachusetts
This summer, hip-hop icons Wiz Khalifa and Logic are partnering up to take on an extensive U.S. outing titled the Vinyl Verse Tour. The tour will send Wiz Khalifa and Logic to 28 major venues across the U.S., one of which is at the Xfinity Center in Mansfield, Massachusetts! The 12000-capacity amphitheater will host the Vinyl Verse Tour on Monday 22nd August 2022! On this much-awaited show, these two phenomenal artists will be promoting their latest albums, Multiverse and Vinyl Days. You should get your tickets now because there's nothing better than spending your summer watching two Grammy-nominated rappers perform their catalog of hits and fan favorites at a state-of-the-art venue like the Xfinity Center!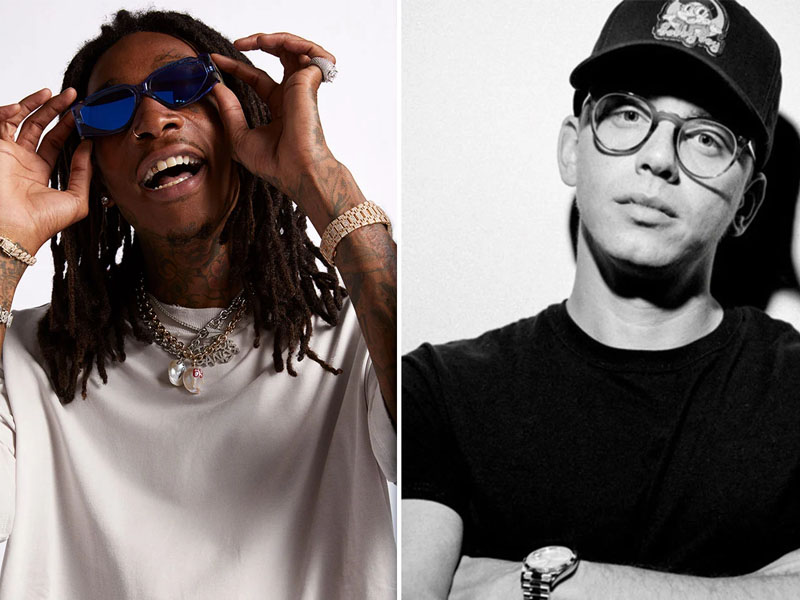 The Vinyl Verse tour features the best of what hip-hop has to offer, including special guests 24kGoldn, DJ Drama, C Dot Castro, and Fedd the God. This much-anticipated tour will run from July to September 2022. The tour marks the end of Logic's one-year rap retirement and the release of his forthcoming album, Vinyl Days. After the success of Logic's last two albums, No Pressure and Confessions of a Dangerous Mind, Vinyl Days is expected to do as well as its predecessors on the U.S. charts. Earlier this year, Logic gave a glimpse of the album's sound with his new track, "Breath Control."
Early in his career, Logic made a name for himself after releasing the Young Sinatra mixtapes, which landed him a record deal with Def Jam Recordings. His debut album, Under Pressure, released in 2014, became an immediate hit. The album debuted at number 4 on the Billboard 200 chart and peaked at number 2 on the Top R&B/Hip-Hop Albums and Top Rap Albums charts. Moreover, Logic achieved stellar success with his third and fifth albums, Everybody and Confessions of a Dangerous Mind, peaking at number 1 on the Billboard 200 chart.
Wiz Khalifa has released one of the most revered soundtrack singles in the last decade. The 2015 colossal hit, "See You Again," made waves all over the world, spending several weeks at number 1 on the U.S. chart and entering the charts in 35 other countries. However, Khalifa is more than just a single monster radio hit. His major-label debut, Rolling Papers, spawned the hit "Black and Yellow," a song written as an ode to his hometown of Pittsburgh. The track marked Khalifa's first number 1 on the Billboard Hot 100 chart.
Tickets to the Vinyl Verse Tour at the Xfinity Center are now available!