Xfinity Center - MA | Mansfield, Massachusetts
EVENT CANCELLED. Please contact your ticket point of purchase to claim a refund on your tickets.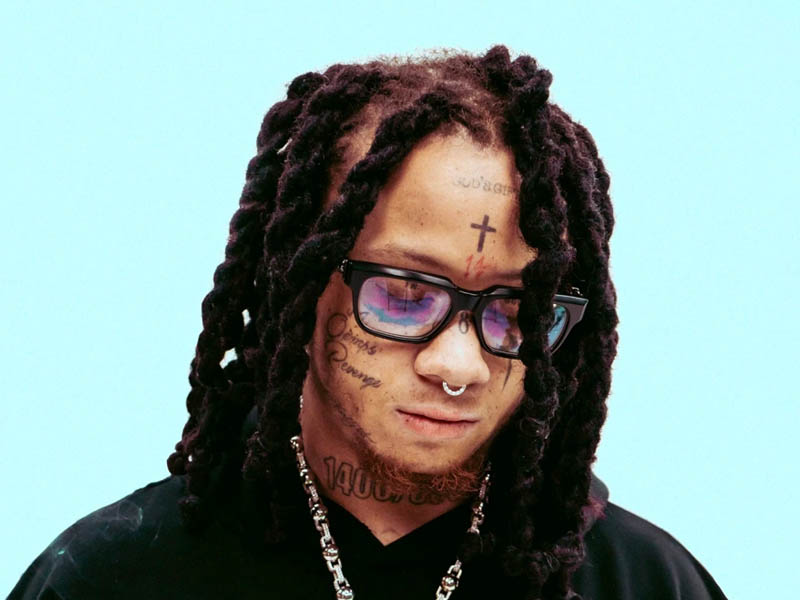 The year 2023 is the era for underground hip-hop! Thanks to various online streaming platforms, underground rappers are making a name for themselves and finding incredible commercial success! One such artist is the highly-acclaimed rap star, Trippie Redd! Now too long ago, he was only uploading his music on Soundcloud. This fall, he's setting out on a massive headlining tour! The celebrated rapper, known for clocking in tens of millions of streams per song, is embarking on a 24-city tour! The Take Me Away Tour is set to highlight his impressive catalog made of several multi-platinum-selling hits! On Sunday, 10th September 2023, Trippie Redd will be making a stop at the Xfinity Center in Mansfield, Massachusetts! The show is guaranteed to deliver all the fan favorites and Billboard charting hits! If you're a fan of hip-hop, this is your chance to catch one of the genre's fastest-rising stars! Hurry and score your tickets now!
Trippie Redd's upcoming Take Me Away Tour is set to showcase some incredible hip-hop music! Despite his incredible commercial success, Trippie remains one of the most influential forces in the underground hip-hop scene. He emerged as a Soundcloud artist in 2014. Today, he remains an independent artist but is now heavily present on the Billboard charts. This is why his massive fall tour is anticipated to be the hottest hip-hop outing of the season! On this much-awaited run, Trippie Redd brings along special guests Jean Dawson, EKKSTACY, D Savage, Lucki, and K Suave. These prolific rappers will hype up the crowd before Trippie delivers the headlining set.
On his show at the Xfinity Center, fans can look forward to a plethora of hits, such as "Miss the Rage," "The Grinch," "Taking a Walk," and "Dark Knight Dummo." It's been nine years since Trippie emerged as a rapper, and he has produced and released five critically-acclaimed studio albums. In 2017, he broke ground with his career-defining mixtape, A Love Letter To You, which entered the Billboard 200 at number 64. The effort moved on to selling over one million copies, earning Trippie a platinum certification.
By 2018, Trippie has entered Billboard 200's top 5. His debut album, Life's A Trip, peaked at number 4, while his third mixtape, A Love Letter To You 3, peaked at number 3. The latter also topped the Top R&B/Hip-hop Albums chart.
Trippie Redd's iconic studio releases spawned numerous platinum-selling hits, including the double-platinum "Love Scars, from his debut mixtape, the triple-platinum hits "Dark Knight Dummo" and "Taking A Walk" from Life's a Trip, and double platinum singles "Topanga" from A Love Letter To You 3 and "Miss the Rage," from Trip at Knight.
Besides older hits, fans can also anticipate new songs from Trippie's latest effort, Mansion Musik. The 2023 album features several highly-acclaimed singles, such as the title track, "Fully Loaded," "Knight Crawler," and many more. The album also contains numerous guest performances from renowned rappers, such as Future, Juice Wrld, Lil Baby, Rich the Kid, and more.
Grab tickets now to catch one of hip-hop's fastest-rising stars, Trippie Redd! Tickets to his show at the Xfinity Center on Sunday, 10th September 2023, are now available!