Xfinity Center | Mansfield, Massachusetts
When summer comes to Mansfield, Massachusetts, one place to be in is the Xfinity Center. And what better way to visit it than to jam with the biggest names in R&B, hip-hop, and rap of these past decades? Come visit the amphitheater this June 11 as "Hot Summer" sweeps with TLC, Shaggy, En Vogue, and Sean Kingston. TLC brings with them bop classic and new tunes as fresh as ever, Shaggy gets whacky and breezy with reggae masterpiece from his discography, En Vogue takes you back for 90s R&B nostalgia, and Sean Kingston makes you ask for more R&B on this night. Don't lose the chance to be with this reggae and R&B royalties. Get tickets now!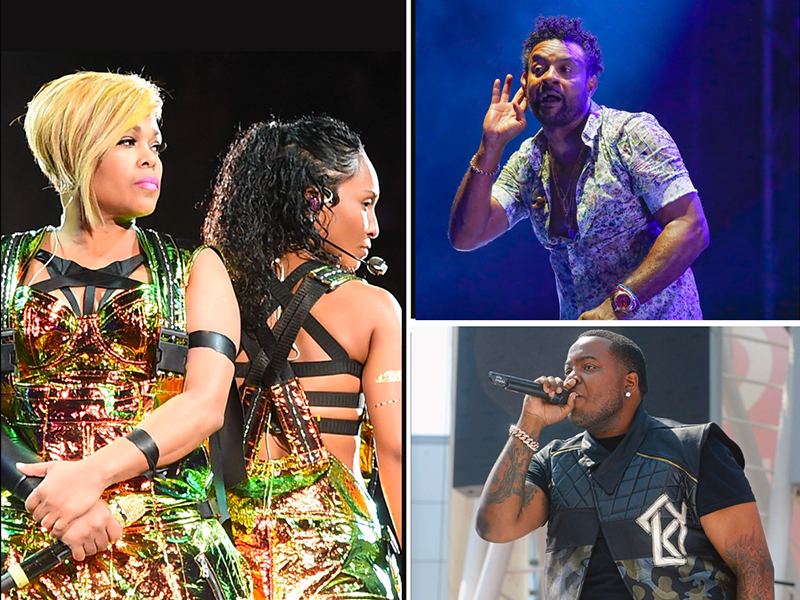 One of the most prominent girl groups in history, TLC swept the world with a danceable and boppy blend of pop and R&B. Consisting of three fierce singers and rappers, namely Tionne "T-Boz" Watkins, Rozonda "Chilli" Thomas and Lisa "Left Eye" Lopes, they dominated with such angsty and funk attitude. The group immediately reached mainstream success after their debut album "Ooooooohhh… On the TLC Tip" in 1993. they continued to soar through the years and become the model for many girl groups that followed — bringing with them a unique and fresh style to the R&B and pop scene. Among their biggest hits are "Creep," "Waterfalls," "No Scrubs," and "Unpretty." Currently, T-Boz and Chilli continue the legacy of the group.
Reggae musician Shaggy took the genre to mainstream popularity in the 90s by choosing to uplift dancehall, a road least traveled by reggae artists. Treading among legends, he is pop culture royalty with unforgettable songs such as "It Wasn't Me," "Boombastic," and "In The Summertime." He has released sixteen albums, most of which reached the top of the charts. In his long career, he received two grammy wins.
Another 90s R&B royalty is En Vogue consisting of nine powerful female vocalists that alternate being the lead. Terry Ellis, Cindy Herron, Rhona Bennett, PDawn Robinson, Maxine Jones, and Amanda Cole catch everyone's attention with mellifluous harmonies in contemporary music. They have released multiple chart-topping singles, such as "Hold On," "Giving Him Something He Can Feel," "Don't Let Go (Love)," and "Free Your Mind." Terry, Cindy, and Rhona are the OGs that remain in the group.
Dark and upbeat R&B style. These are the characteristics that made Sean Kingston of R&B and hip hop mainstay during the late 2000s. "Beautiful Girls," "Take You There," "Fire Burning," and "Eenie Meenie" are among the highlights of his discography.
This year, TLC and Shaggy headline the "Hot Summer" tour bringing with them the biggest names in reggae, R&B, hip-hop, and rap En Vogue and Sean Kingston. Catch them at the Xfinity Center on Sunday, June 11. Get tickets now!