Xfinity Center | Mansfield, Massachusetts
Three bands, that are also a group of friends, are uniting again this year for a US summer tour after 2 amazing international tours last year – The Offspring, Sum 41 and Simple Plan. You can be a part of their 2023 tour, 'Let The Bad Times Roll', by being at the Xfinity Center on 09/03/2023, and all you have to do is book your tickets. It will be a great concert from three great pop-punk bands, all grown in attitude and talent. Don't miss out and be there at the Xfinity Center on 09/03/2023 with The Offspring, Simple Plan and Sum 41 for 'Let The Bad Times Roll' Tour.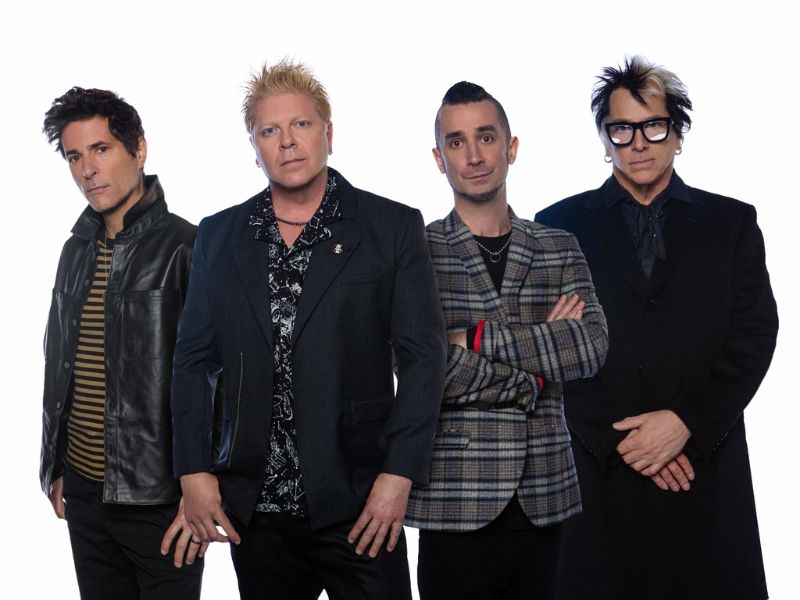 For years, The Offspring have created tracks that have a rocky sound with punk attitude, teenage angst and epic drum-beats and catchy guitar riffs, creating chart-topping tracks that have spoken to a generation. It was a long ten years of studio silence from them, but with their 'Let The Bad Times Roll' recent album release, they have answered the calls of long-time and newer fans. The title track and others tunes, such as 'This Is Not Utopia', 'Gone Away' and 'We Never Have Sex Anymore', show the band still have their edgy attitude, but also personal and band growth. Their 2023 tour is the perfect time to celebrate their new material. Joining them are Simple Plan, with their latest song, 'Wake Me Up (When This Nightmare's Over)', available for download and purchase, showing they still have the edge now. With Sum 41's recently released 'Order In Decline' they can't wait to share their new material live on stage. So, life may be a 'ride on a freeway dodging bullets while you're trying to find your way', but you can also give life hell, take time out and yell along with The Offspring – 'oh baby, let the bad times roll' and join them on their 2023 tour.