Xfinity Center | Mansfield, Massachusetts
Hey! Are you in for brighter days ahead? It's time to call your friends and chant 'Hey! Ho! as The Lumineers return to the road on the Brightside World Tour, taking a pitstop at Xfinity Center on Friday, June 3, 2022. Tagging along in support of the tour is another indie crowd-favorite folk rock band, Caamp. The Lumineers recently dropped their latest studio record, Brightside, featuring their newest singles "Big Shot", "A.M. Radio", and "Where We Are". The past two years may have been rough, but The Lumineers is back, promising brighter days ahead as they kickstart their new world tour. Get ready for live performances of fresh new beats off of "Brightside", their biggest hits, and fan favorites such as "Stubborn Love", "Ophelia", "Angela", and "Ho Hey". Book your tickets now!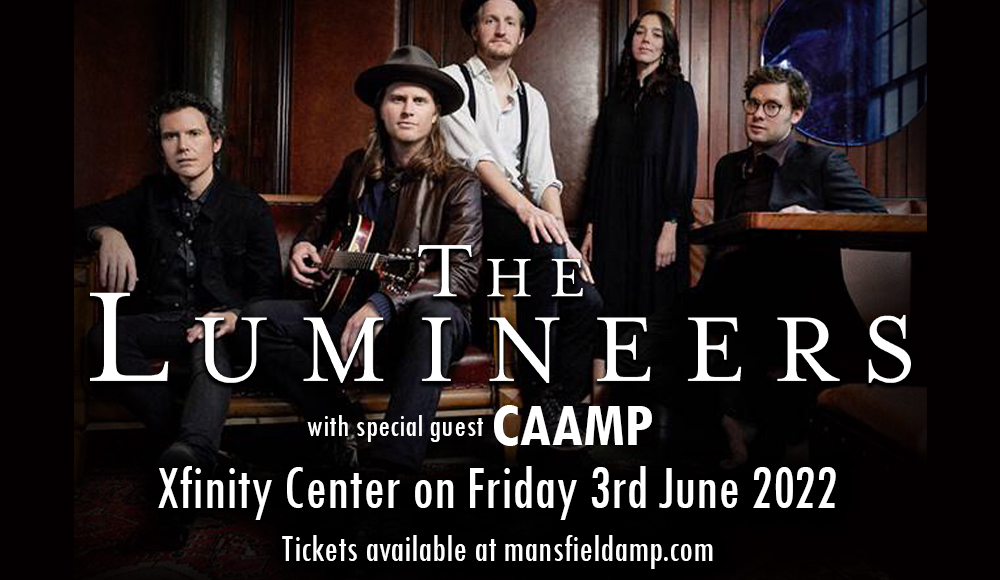 The Lumineers members Wesley Schultz and Jeremiah Fraites found their humble roots writing songs together and going around NYC playing gigs, taking different names such as "Free Beer", their first stage name among others. They stapled themselves as "The Lumineers" when a band called "Lumineers" was supposed to play in a club the week after the duo played in the same venue, but the emcee mistakenly introduced Schultz and Fraites as "The Lumineers", and the rest is beautiful history.
After struggles of finding success in New York, they made the big decision to move to Denver in 2009, joining the open mic scene. In 2011, their song "Ho Hey", which later on became their first single and most successful to date, was played in CW's Hart of Dixie and started making waves. By April of 2012, they released their self-titled debut studio record, with "Ho Hey" being the first single. The track peaked at #3 on the Billboard Hot 100 charts, marking their first top 5. By the end of 2012, the band was nominated for two Grammy Awards, namely Best New Artist and Best Americana Album. Their debut record is now awarded 3x Platinum by the RIAA.
After a great commercial start with their debut record, The Lumineers continued to make waves releasing "Cleopatra", their 2nd album in 2016 featuring the 4x Platinum single "Ophelia", their 3rd record "III" in 2019, and 2022's "Brightside".
Throughout the years, The Lumineers went through meticulous growth, as also reflected in their music. Brightside is an ode to taking carefree shots despite uncertainty. As concert venues come back to life, fans are in for a spark of hope as The Lumineers lead the crowd as fans chant 'Ho! Hey! and sing their hearts out, living for the moment. Book your tickets now and see you at the brighter side!