Xfinity Center | Mansfield, Massachusetts
English rock sensation, The Cure, is taking over North America with a much-awaited spring/summer tour! The Grammy-nominated band known for popularizing gothic-influenced alternative music will be embarking on the Shows of a Lost World Tour. This long-overdue trek is their first U.S. tour in four years, and they are conquering over 20 major cities! On Sunday, 18th June 2023, The Cure will light up the Xfinity Center in Mansfield, Massachusetts, with their incredible hits! The highly-anticipated show will showcase their career-spanning discography comprising 13 highly-acclaimed studio albums! If you want to experience this electrifying concert, you should hurry and score tickets now before it's too late!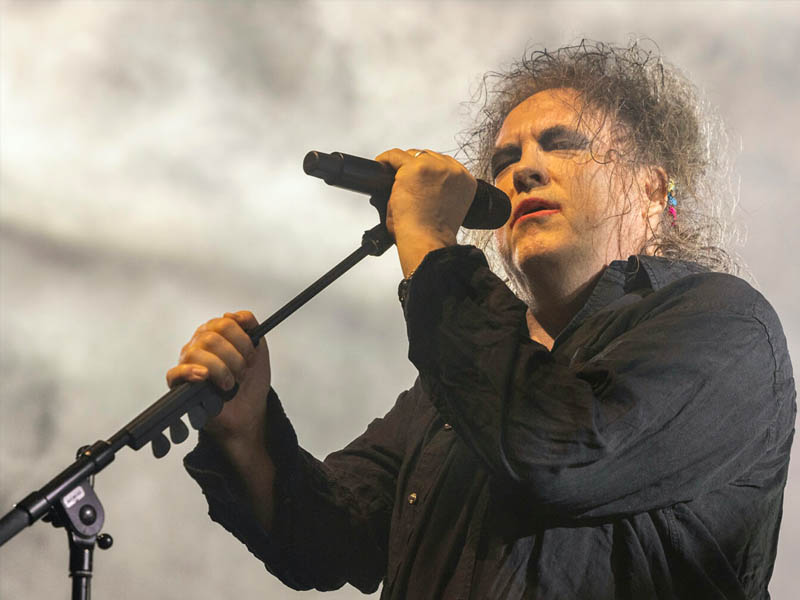 The Cure is an iconic band known for jumpstarting a movement in the '80s. Their post-punk/new wave sound with dark aesthetics created the gothic rock era and eventually became a massive subculture scene. The band has released 13 highly-regarded studio albums and sold over 30 million copies worldwide. Led by the illustrious frontman Rober Smith, the band enjoyed a phenomenal career that peaked during the '80s. Still, they remain a prominent act and continuously perform live shows across the world.
The Cure dropped their debut album, Three Imaginary Boys, in 1979. The career-defining record immediately broke into the U.K. charts. The record was later repackaged as a compilation album, titled Boys Don't Cry, and released into the U.S. market. The 1980 album spawned the band's popular single, "Boys Don't Cry," which became an international hit and was certified gold in three countries.
After the band's stellar debut, they released 12 more studio albums that have created a massive legacy in the history of rock music. In 1989, the band released their best-selling effort, Disintegration. The album, which peaked at number 3 in the U.K. and number 12 in the U.S., sold over four million copies worldwide. In the U.S., Disintegration earned double platinum status after selling over two million copies. The follow-up record, Wish, was released in 1992 and became The Cure's highest-charting effort to date. Wish topped the U.K. chart and peaked at number 2 in the U.S. The Cure's exemplary music and commercial success led to numerous accolades. In 2019, the band earned their most prestigious award when they were inducted into the Rock and Roll Hall of Fame.
Grab tickets now to see The Cure as they perform their high-energy set at the Xfinity Center!