Xfinity Center | Mansfield, Massachusetts
Are you ready for the $uicideboy$ making history once again this year? The duo of $crim and Ruby da Cherry will make you holler in excitement this Friday, September 9, as they will shake the Xfinity Center with their brand of rap music filled with abrasive hiphop beats and powerful lyricism. The hip-hop duo from New Orleans will definitely bring the intensity of their 2022 Grey Day Tour to Mansfield, Massachusetts, along with Ski Mask The Slump God, $not, Code Orange, Maxo Kream, and DJ Scheme. With such a lineup of acts, this concert is set to be one of the best live shows this year. So be sure to secure some tickets for you and your concert buddies and prepare for an epic night of authentic talents, unapologetic lyrics, and superior beats like no other. Grab yours now by clicking the "Get Tickets" button.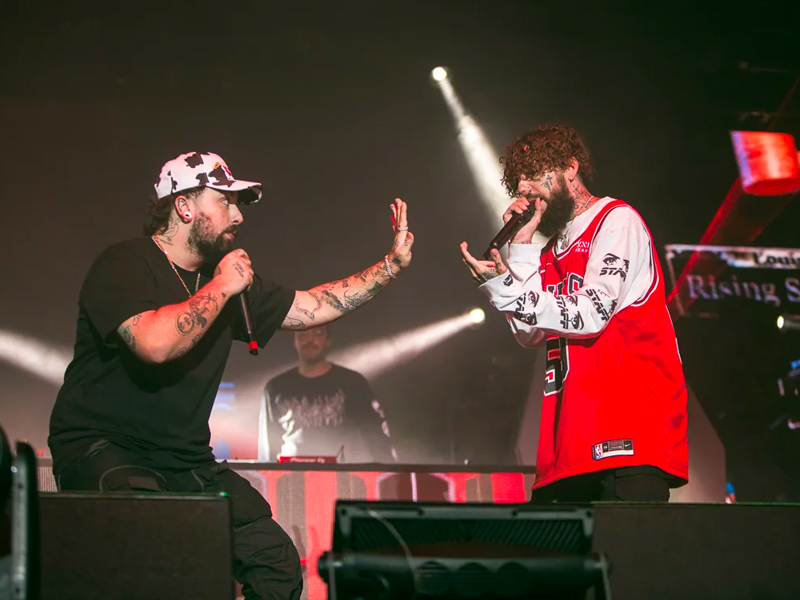 Known for their harsh and blatant lyricism that bravely discusses themes of substance use disorder and suicidal ideation, the Suicideboys is the name of the duo Ruby da Cherry and Scrim. They started making music together in 2014 and slowly gained popularity through SoundCloud, a music-sharing platform. Because of their abrasive, self-produced beats, filled with unapologetically harsh lyrical content, the boys gained a cult following among fans who found solace in the songs they produced.
The boys released their first studio album, " I Want to Die in New Orleans," in 2018, and its success propelled them into the mainstream rap scene, reaching their first top-ten album on the US Billboard 200. The year after, they collaborated with Travis Barker, former Blink-182 drummer, on a six-track EP that featured Korn guitarist James Shaffer, entitled "Live Fast, Die Whenever."
In 2021, Suicideboys released their second studio album, "Long Term Effects of Suffering." It's a 13-track album that charted in different territories and reached number 1 in the US Billboard Independent Albums. The boys also toured around the country together with several acts through their 2021 Grey Day Tour. It was a massive success for the boys. Thus, they are extending the same tour this year. The 40-day tour will stop at several US venues starting August 2 after the release of their new album, "Sing Me a Lullaby, My Sweet Temptation." The boys will be joined by several big names in the rap scene, including Ski Mask The Slump God, $not, and Maxo Kream. In their Xfinity Center stop this September 9, hardcore punk band Code Orange and DJ Scheme will also join in the fun.
Tickets are now on sale for their concert. You can buy your tickets here by hitting the "Get Tickets" link.