Xfinity Center | Mansfield, Massachusetts
Slightly Stoopid and Sublime with Rome will be traveling the country for their Summertime 2023 tour. With their groundbreaking approach to blending musical genres, these phenomenal performers have revolutionized the industry, and their shows are just as legendary as they are. Just as exciting is the appearance of special guests Atmosphere and The Movement, who complement the headliners very well. At the Xfinity Center on August 25, their high-energy performances will keep you entertained from the very beginning to the very end. Get your tickets now before they sell out by clicking the above "Get Tickets" link.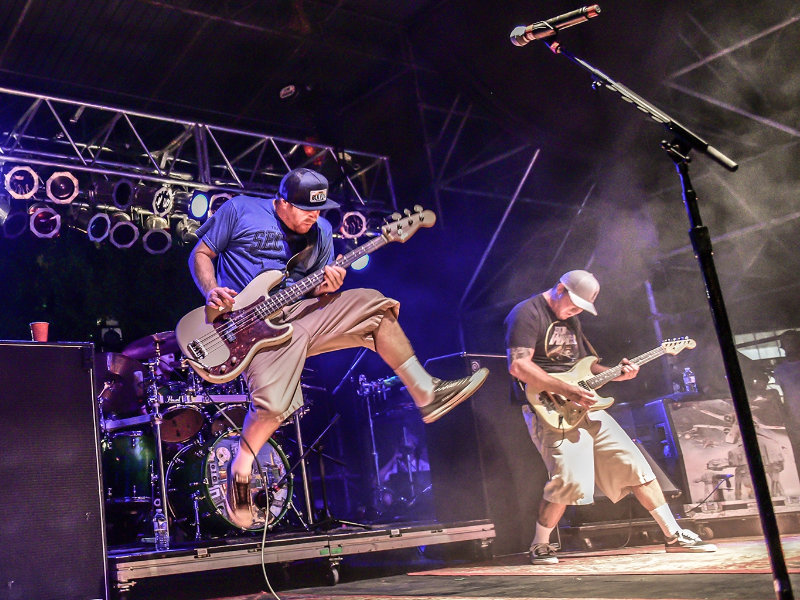 From their humble beginnings in the late '90s, Slightly Stoopid has risen to become one of the most successful reggae-rock bands in history, renowned for their infectious live performances and instantly recognizable songs. Hits like "No Cocaine" and "Open Road" have helped them amass over a million in record sales and two gold certifications for their singles.
Since their formation in 2009, Sublime with Rome has amassed a massive fanbase thanks to their original blend of punk, ska, and reggae. Take It or Leave It" and "Black Out" are some of their most popular songs; they have also worked with other musicians like Wiz Khalifa and Dirty Heads.
The Movement is a popular reggae band that plays a style of music called "California Roots," which fuses reggae, rock, and hip-hop. They've done a lot of touring around the US in support of their six studio albums.
The hip-hop duo Atmosphere is well-known for their personal and open-minded songwriting. Over the course of their career, they've released ten studio albums and earned high marks for the energy and authenticity of their live shows.
You won't want to miss this once-in-a-lifetime performance because the combined talents of these bands, who have sold millions of records worldwide, produce an unforgettable fusion of musical styles that is sweet to the ears and nourishment for the soul. Get your hands on those tickets right now, because they are going fast.