Xfinity Center | Mansfield, Massachusetts
This fall, record-breaking American rock band Shinedown, brings The Planet Zero World Tour to Massachusetts! The 20-city trek will have the band and special guests Jelly Roll and John Harvie traverse across the U.S. and Canada, making a stop at the Xfinity Center in Mansfield on Tuesday 13th September 2022! Shinedown, who currently holds the record for most number 1 hits on the Mainstream Rock Charts, are anticipated to perform songs from their latest album, Planet Zero. Moreover, fans can also expect the Floridian band to perform hits and fan favorites from their previous albums. Grab your tickets now to this exciting rock concert before it's too late!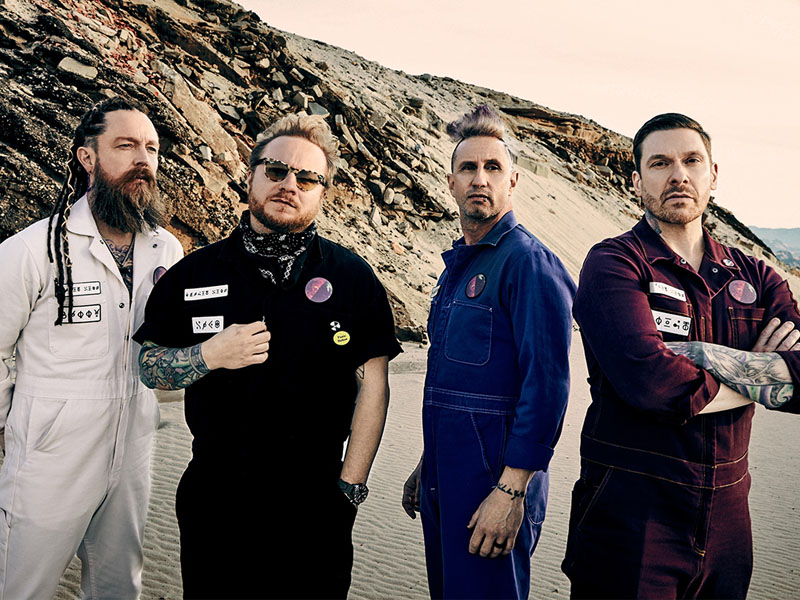 Shinedown's latest and much-anticipated album, Planet Zero, will drop this spring. Planet Zero is the band's seventh studio album and the second to be recorded, produced, and mixed by Shinedown's bassist Eric Bass. Planet Zero was written and recorded during the pandemic lockdown, which for the band conveniently took place in Bass' new recording studio in Charleston, South Carolina.
Shinedown's frontman Brent Smith described Planet Zero's sound to be more stripped-down compared to their previous albums. The singer also mentioned that the album's lyrical content might be controversial for some as they tackled sensitive subjects such as politics, beliefs, social and mental issues. During an interview with Grammy.com, Smith expressed that Planet Zero's lyrical content is anecdotal. "It's the reflection of what you just went through." He continued that Planet Zero is much like a twenty-song storyteller. "We're really talking to those forces that divide us — forces in government, forces in media, forces in Big Tech," he adds. "We're saying, 'Is this what you wanted? For us to be at each other's throats?'"
Planet Zero is anticipated to perform well in the charts, much like its predecessor, Attention Attention. The sixth record was also produced and mixed by Bass in his studio. The highly-regarded sixth album performed impressively on the Billboard charts – peaking at number 1 on the Top Rock Albums, Top Alternative Albums, and Top Hard Rock Albums charts and number 5 on the Billboard 200 chart. Attention Attention was later certified gold by the Recording Industry Association of America.
If you're itching to experience an out-of-this-world rock show, get your tickets now and see Shinedown, Jelly Roll, and John Harvie rock it out on stage at the Xfinity Center on Tuesday 13th, September 2022!