Xfinity Center | Mansfield, Massachusetts
Ladies and gentlemen, get ready for a show that will rock your world!! The legend of Queen lives on with Adam Lambert filling the shoes of one of rock n' roll's greatest legends, Freddie Mercury!!
Queen and Adam Lambert are coming to the Xfinity Center on Sunday 4th August 2019 – do NOT miss it!! No service fee or shipping charges apply for any tickets for the Xfinity Center bought direct from this website – so there's no excuse not to go!! E-tickets also available – grab 'em while they last!!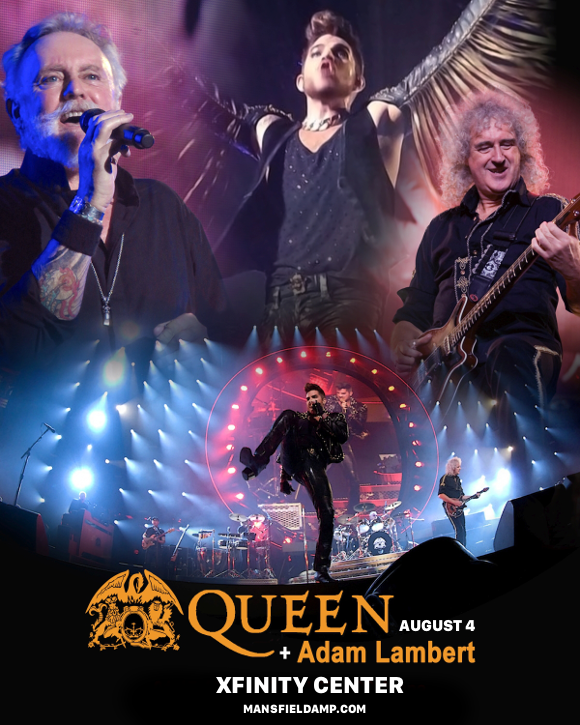 Rising to fame on the television show American Idol, Adam Lambert wowed the world with his astonishing vocal range and flamboyant showmanship. As for Queen, one of the most iconic and influential bands in the world, they need no introduction – everyone's familiar with the flamboyant, brazen, and outrageously talented personality that was Freddie Mercury. After he passed, it seemed that Queen would be no more – that is until Adam Lambert stepped up to fill the role. Of course, many were skeptical at first, even for someone of Adam Lambert's talent, but the phenomenal singer has risen magnificently to the occasion, paying his respects to, without out and out duplicating, Queen's original frontman. "There is never going to be another," he said in an interview, speaking of Freddie Mercury. "And I'm not replacing him. I'm trying to keep the memory alive, and remind people how amazing he was, without imitating him."
And he is nothing short of phenomenal. The show must go on – get your tickets to see it NOW while you can!!