Xfinity Center | Mansfield, Massachusetts
Get ready for an unforgettable evening on Saturday, 22nd July 2023, as Post Malone, the phenomenal music maverick, lights up the Xfinity Center stage. Bursting onto the scene in the mid-2010s, Post Malone has won fans over with his unique mix of hip-hop, rock, and pop.
With emotive lyrics and catchy melodies, Post Malone's music possesses a magnetic allure that's hard to resist. His innovative style and genuine passion have not only gathered him a dedicated global following but also solidified his standing in the music industry.
A concert brimming with heartfelt emotion, compelling authenticity, and unparalleled musicality awaits you. Come, let Post Malone sweep you off your feet with his one-of-a-kind sound.
Don't let this chance slip by; grab your tickets while you still can. Join us at the Xfinity Center on that remarkable Saturday night in July. Experience the magic of a Post Malone live performance and create memories that will last a lifetime!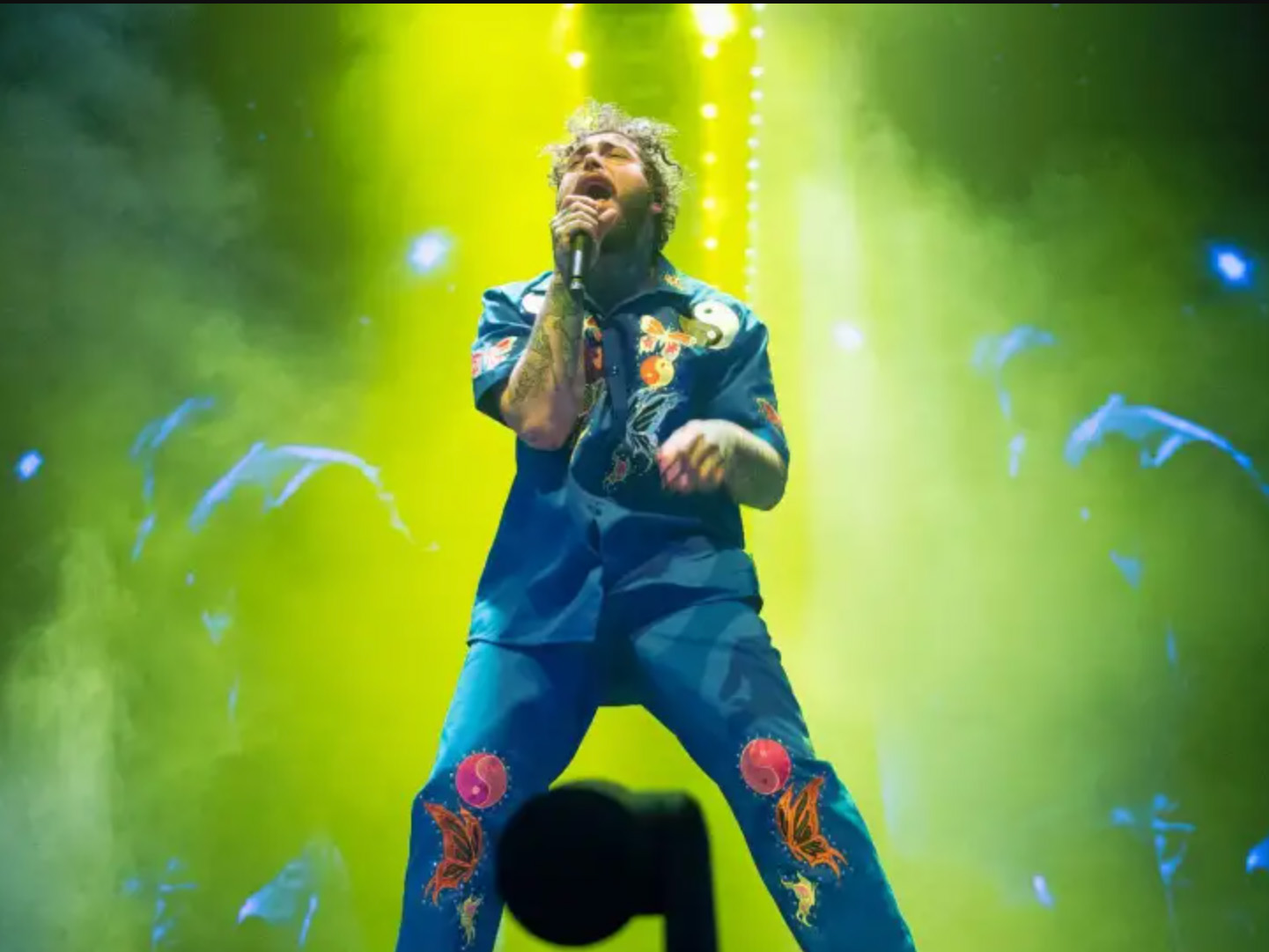 From the quiet streets of Syracuse, New York, to the bustling city of Dallas, Texas, Post Malone, also known as Austin Richard Post, has carved his own distinctive path in the global music scene. Since his sensational debut in 2015, this genre-fusing virtuoso has bewitched fans with his dynamic blend of hip-hop, rock, and pop. White Iverson, his first-ever single, sparked a digital wildfire, earning him a record contract and catapulting his career toward the stars.
With four remarkable studio albums under his belt, Post's upcoming album, AUSTIN has already had two hit singles and is guaranteed to make a huge splash upon release.. His steadfast dedication to his one-of-a-kind sound, characterized by contemplative lyrics and emotive melodies, has led to various prestigious accolades. Grammy nominations and numerous Billboard Music Awards adorn his trophy cabinet, solidifying his impact on today's music culture.
Mark your calendars! On Saturday, 22nd July 2023, Post Malone is set to deliver a performance you won't forget at the Xfinity Center. His live shows, marked by raw vitality and an uncanny ability to bond with the audience, are nothing short of spectacular. Post's unique persona, complete with distinctive tattoos and a trend-setting fashion style, has helped him amass a diverse and dedicated fan base.
The supporting act for this thrilling event remains a mystery for now. However, based on past performances, you can anticipate an act of impeccable quality, one that harmonizes perfectly with Post Malone's rebellious approach to music. His concerts tend to break the typical mold, often transforming into shared expeditions through varied musical terrains.
Make sure you don't miss out on this extraordinary night at the Xfinity Center on Saturday, 22nd July 2023. Allow yourself to be swept away by the eclectic fusion of hip-hop, rock, and pop as Post Malone orchestrates an unforgettable musical soirée. Get your tickets quickly! They're likely to be snapped up in no time. This is your chance to witness a musical titan performing live. Be part of this unique spectacle and create memories that will resonate long after the final note has been played.