Xfinity Center | Mansfield, Massachusetts
Come on you Phisheads, this is it, the final day of Phish at the Xfinity Center on Friday, July 15th 2022. So, Phreak out, buy some tickets and get ready to jump around, this is Phish, playing all the best bits of their extensive back catalog in a way you have never heard before, throwing in some awesome covers and probably a few you never even heard before, and doing some 10 to 15 minute guitar solos to get in the mood… anything goes at a Phish gig, and you know it. Come on and have some fun.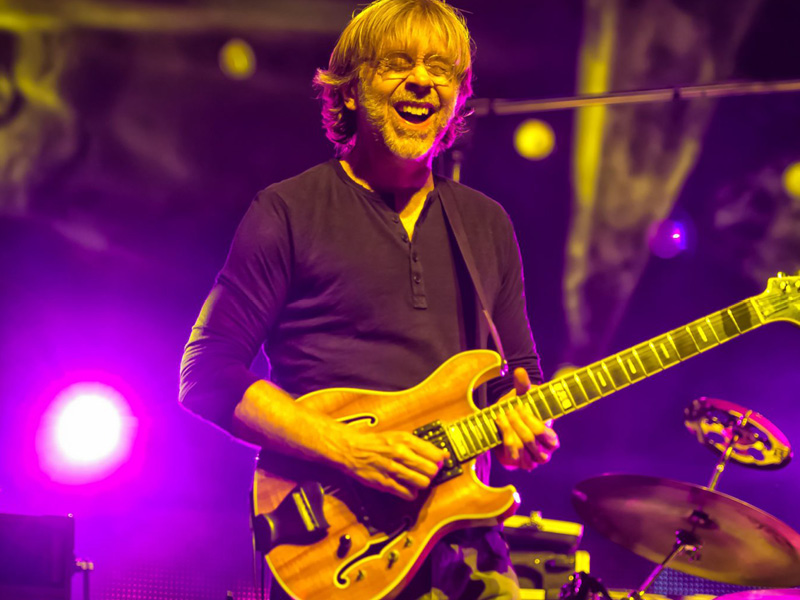 Phish currently consists of lead singer-guitarist Trey Anastasio, bassist Mike Gordon, drummer Jon Fishman and keyboardist Page McConnell. The band has put out 15 studio albums, with their latest being the studio album, Sigma Oasis. The album was released in April 2020, with a physical release coming out in November. It debuted at number 116 on the Billboard 200 and number 16 on the Top Rock Albums chart, and Pitchfork magazine said, "Phish's instinctive new studio album is a pleasant surprise, a small joy, and an unlikely course correction. For a while, it's everything you might expect from a Phish record, nearly 40 years into their career. It's light and goofy—sorta funky. But then it shifts. Around the five-minute mark, after Trey Anastasio finishes a polite vamp on the word "alright," he kicks off a guitar solo. Page McConnell follows on the organ. Soon, the whole band is in on it, listening intently to one another and changing shape, one note at a time. Suddenly, Phish is jamming, and you're right there with them."
Phish live shows are an intriguing blend of funk, progressive rock, psychedelic rock, folk, country, jazz, blues, bluegrass, and pop like sounds on endless loop, which the band loosely describes as 'jams' or improv sessions. These improv sessions can last 10 to 15 minutes of a set or more, and are often woven through sets. The band is also always adding their own weird antics to ensure that no two shows are ever the same. Several regularly performed songs in Phish's repertoire have never appeared on one of their studio albums; these include "Possum", "Mike's Song", "I Am Hydrogen", "Weekapaug Groove", "Harry Hood", "Runaway Jim", "Suzy Greenberg", "AC/DC Bag" and "The Lizards", all of which date to 1990 or earlier and have been played by Phish over 300 times in concert.