Xfinity Center | Mansfield, Massachusetts
Phresh Phish! Day one of a 2-day Phishfest with none other than, Phish at the Xfinity Center on Thursday, July 14th 2022. Grab your tickets right here for a Phantastic day out! Noted for their musical improvisation, extended jams, blending of musical genres, and dedicated fan base of Phisheads, the band Phish are hitting the road again this summer, and you have got to be here.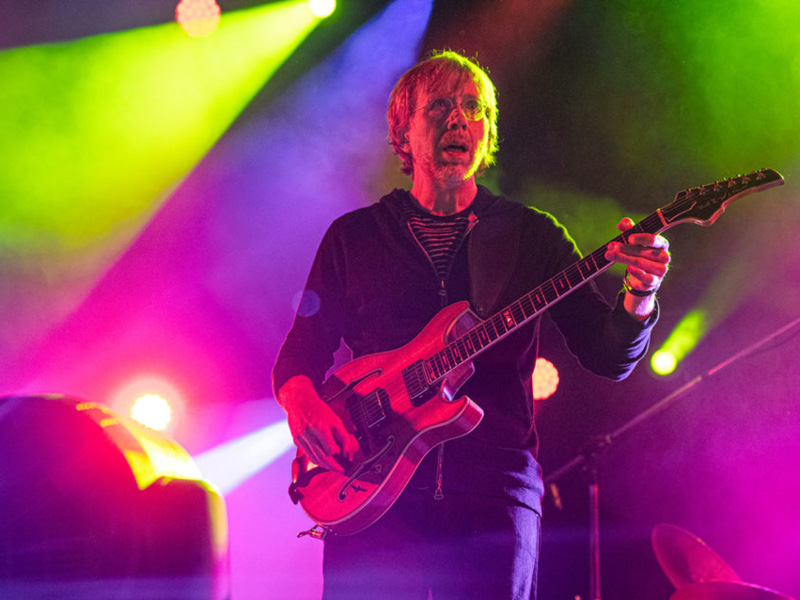 Like Pied pipers, Phish have lured fans into a weird web of funk, progressive rock, psychedelic rock, folk, country, jazz, blues, bluegrass, and pop like sounds on endless loop, loosely described as 'jams' or improv sessions that can last 10 minutes or more, and that they weave into every live set. A live set that is constantly changing, as well as adding their own peculiar antics to ensure that no two shows are ever the same. Several regularly performed songs in Phish's repertoire have never appeared on one of their studio albums; these include "Possum", "Mike's Song", "I Am Hydrogen", "Weekapaug Groove", "Harry Hood", "Runaway Jim", "Suzy Greenberg", "AC/DC Bag" and "The Lizards", all of which date to 1990 or earlier and have been played by Phish over 300 times in concert.
Phish currently consists of lead singer-guitarist Trey Anastasio, bassist Mike Gordon, drummer Jon Fishman and keyboardist Page McConnell. The band has put out 15 studio albums, with their latest being the studio album, Sigma Oasis. The album was released in April 2020, with a physical release coming out in November. It debuted at number 116 on the Billboard 200 and number 16 on the Top Rock Albums chart, and AllMusic, critic Stephen Thomas Erlewine wrote that the album sounded "Unified and relaxed, the rare Phish studio set that feels as effortless as a Phish concert." As with most Phish albums, All the songs on the album had previously been performed by the band in concert, most were performed between 2015 and 2019, except for "Steam", which the band first played way back in 2011.