Xfinity Center | Mansfield, Massachusetts
Calling all Phisheads! Phish are playing two whole days at the Xfinity Center on Thursday, July 14th and Friday, July 15th 2022. Get your 2-day passes right here. This is it, Phish are back, again, after having to cancel their December show, Phish, instead performed a three-set New Year's Eve concert without an audience from The Ninth Cube. But now they are Live, in the real, and ready to rock the stage again, so, come on down for two days of the best Phishfest-jam rock, psychedelic haze of a pre-weekend, yeah, you are going to need those two days after to recover!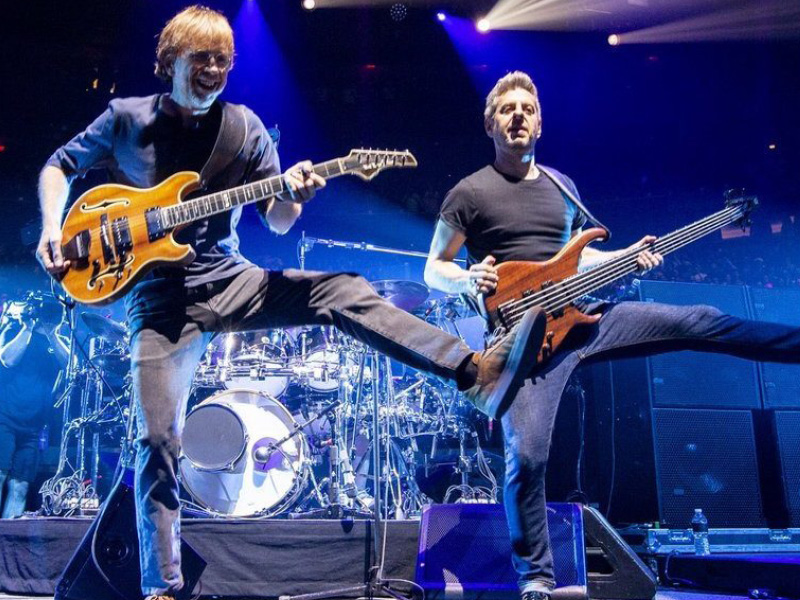 Phish, known for songs like "Farmhouse," "You Enjoy Myself" and "Tweezer," formed in the early 80s, and currently consists of lead singer-guitarist Trey Anastasio, bassist Mike Gordon, drummer Jon Fishman and keyboardist Page McConnell. The band has put out 15 studio albums, with their latest being the studio album, Sigma Oasis.
Released on the band's JEMP Records label in April 2020, Sigma Oasis also received a physical release on vinyl and Compact Disc in November. It debuted at number 116 on the Billboard 200 and number 16 on the Top Rock Albums chart, and AllMusic critic, Stephen Thomas Erlewine, wrote that the album sounded "Unified and relaxed, the rare Phish studio set that feels as effortless as a Phish concert." As with most Phish albums, All the songs on the album had previously been performed by the band in concert, most were performed between 2015 and 2019, with the exception of "Steam", which the band first played way back in 2011.
Like Pied pipers, Phish have lured fans into a web of funk, progressive rock, psychedelic rock, folk, country, jazz, blues, bluegrass, and pop like sounds on endless loop, loosely described as 'jams' or improv sessions. Each live set is a production unto itself, and the band is known to consistently change set lists and details, as well as add their own weird antics to ensure that no two shows are ever the same, songs often segue into one another, or produce improvisational jams that can last 10 minutes or more.