Xfinity Center | Mansfield, Massachusetts
Friday night is country music night for Massachusetts country music enthusiasts as the living legend Willie Nelson takes the excitement of his Outlaw Music Festival to Mansfield's Xfinity Center this September 16. Catch the country music icon with his Family and Friends in this magnificent night of pure country music that will leave you in awe. Grab your tickets now to see Shotgun Willie take one of the top-grossing amphitheaters of America by storm. He will be joined by the Grammy-nominated American folk-rock band, The Avett Brothers, and the Grammy-award-winning singer-songwriter and guitar-slinger Billy Strings. Don't miss the living legend Willie Nelson and his friends for this memorable night. Get your tickets now!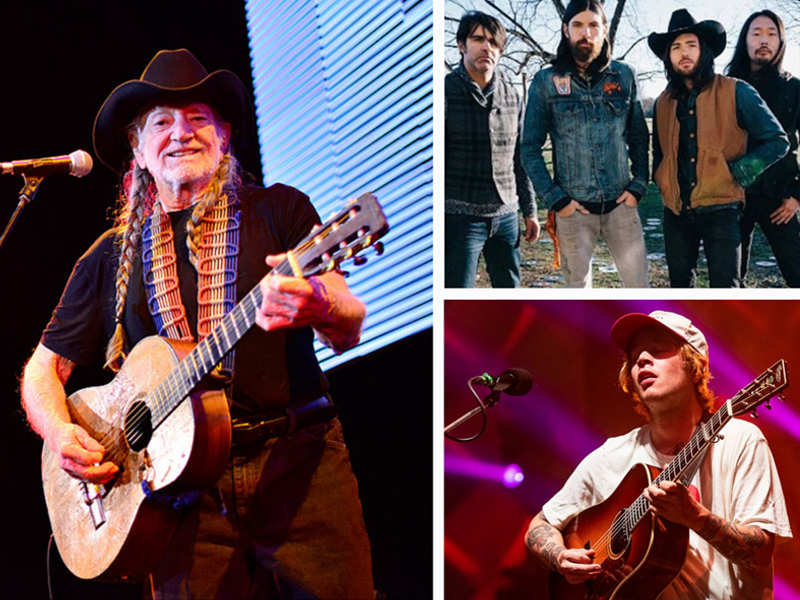 At 88, the iconic Willie Nelson still actively remains to attract festival-goers all around the US. Who wouldn't be? After all, his distinctive and resonant voice still gives chills to country music fans as he ages. Not to mention his superb guitar-playing skills that still blend country, blues, jazz, and other styles — showing his absolute authority over music regardless of genre. And this year, he is back on the road to entertain his millions of fans in this year's Outlaw Music Festival.
Since 2016, the annual festival has featured Willie Nelson & Family and an all-star lineup. Thus, it developed into one of the biggest touring franchises that most country music lovers highly anticipate every year. The likes of Eric Church, Luke Combs, Chris Stapleton, and many more have been a part of the tour, sharing unforgettable music memories.
Its stop at Mansfield, Massachusetts' Xfinity Center this September 16 will showcase the American folk-rock band The Avett Brothers and the Grammy Award-winning guitarist and bluegrass musician Billy Strings.
The Avett Brothers are known for their hits such as "If It's The Beaches," "Murder in the City," "No Hard Feelings," and "Paranoia in B-Flat Major," among many others. The Grammy-nominated band has produced 10 studio albums since 2002. The 4-member band has cemented its place in modern pop culture as its songs inspired the musical "Swept Away: A New Musical." Thus, its addition to this year's Willie Nelson lineup makes the festival more sought-after.
Moreover, Billy Strings is a talented young musician who is considered to be one of today's top emerging artists across all genres of music. Although he is relatively new, he was able to gain a massive following due to his undeniable talent, meaningful songs, and incredible live show performances. He is famous for his songs "Dust in Baggie," "Meet Me at the Creek," and "Enough to Leave," among several others. His album "Home" won the Grammy for Best Bluegrass Album at the 63rd Annual Grammy Awards.
Indeed, the addition of these two multi-awarded musical acts will definitely make the tour's stop at Massachusettes one of the best. So, don't miss Shotgun Willie & Family and Friends this September 16! Book your tickets now!