Xfinity Center | Mansfield, Massachusetts
Pop-rock kings OneRepublic are coming to Xfinity Center on Friday 4th August 2017 as part of the Honda Civic Tour! The guys will be joined by the incredible Fitz and The Tantrums & James Arthur, and are looking forward to touring again:
"Our best memories come from summer tours in in the U.S.," OneRepublic frontman Ryan Tedder said in a band Instagram post, announcing the tour. "And the Honda Civic tour has been the benchmark of summer tours. It's going to be a set list that we've never attempted before, it's going to be production we've never attempted before… and it's going to be the most interactive tour we've ever done before."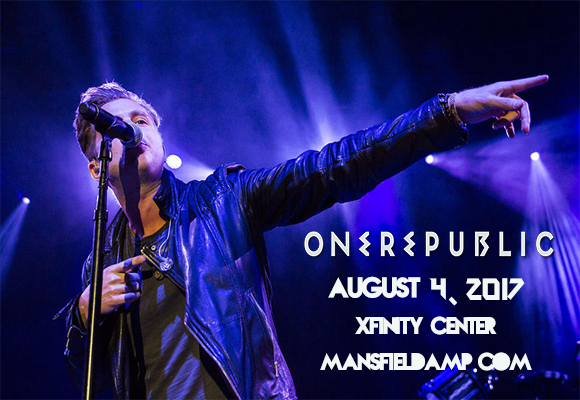 American rock band OneRepublic was formed in 2002 in Colorado Springs by Ryan Tedder (lead vocals) and Zach Filkins (guitar). The duo signed to Columbia Records in 2003, and were joined by Eddie Fisher on drums, Brent Kutzle on bass and cello, and Drew Brown on guitar, to form a full band. The group's debut album, Dreaming Out Loud, was released in 2007, launching the lead single "Apologize," which was remixed by Timbaland, earning widespread success worldwide, reaching number one in sixteen countries and achieving a Grammy Award nomination, as well as going on to be certified Platinum by the RIAA. To date, the band has released four studio albums, with their most recent album, Oh My My, peaking at number 3 on the Billboard 200, and featuring several collaborators, including Cassius, Peter Gabriel, and Santigold.