Xfinity Center | Mansfield, Massachusetts
Your weekend will be extra special this September 9 at the Xfinity Center because the singer-songwriter Noah Kahan will bring his "Stick Season Summer Tour" to Mansfield, Massachusetts. Dubbed the "Jewish Ed Sheeran," Kahan will serenade you with a number of hits that will surely melt your hearts. Joined by the singer-songwriter Ruston Kelly, Kahan will perform his heartwarming songs for everyone to enjoy. The Vermont-based artist's raspy, warm voice will fill the Xfinity Center as he serenades the crowd with his signature hits like "Hurt Somebody," "Homesick," "Stick Season," "Northern Attitude," and many others. Be sure to get your tickets today and prepare to join hundreds of fans to be swept away by the talent that is Noah Kahan. See you there!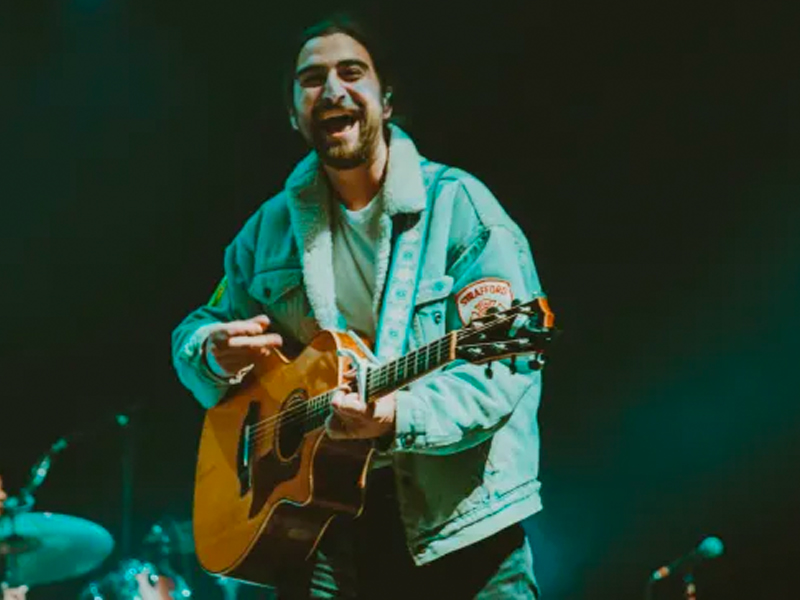 Hailing from Strafford, Vermont, Noah Kahan is one of the rising singer-songwriters who made his mark in the music scene after his 2018 single "Hurt Somebody" reached the top spot on the Billboard Alternative Songs list. This feat was a result of Kahan's talent that was honed in the years of singing and writing.
Known as the "Jewish Ed Sheeran," Noah Kahan is notable for his song's extraordinary lyricism, which is indeed comparable to Ed Sheeran's. His breakout song "Young Blood" showed his skill of showing vulnerability while capturing the relatable emotion of being afraid of the unknown. This song has introduced what a guy from the small town of Vermont could do, and cliche as it may sound, the rest is history. A few years after his viral song dominated the airwaves and streaming services, Kahan was able to release three studio albums: "Busyhead" (2019), "I Was / I Am" (2021), and "Stick Season" (2022). His latest album reached the charts in the US, Canada, and Ireland, with its carrier single reaching the #2 spot in the Bubbling Under Hot 100 Singles and #2 in the US Rock charts.
This summer, the rising singer-songwriter will continue the success of his "Stick Season Tour" as he kicks off its summer leg in select cities across the US and Canada. Catch him on September 9 at Massachusetts's Xfinity Center with the artist Ruston Kelly. Kelly is a singer-songwriter known for his breakout single "Poison," which became his introduction to his emotionally-charged songs that are characterized by their depth and authenticity. Be awed as he set the mood on September 9 and set the stage ablaze with his hit songs. Tickets for the concert are now on sale, and you can get yours here by hitting the "Get Tickets" link. Get yours now before they all run out.