Xfinity Center | Mansfield, Massachusetts
Rock and Roll Hall of Famers Lynyrd Skynyrd will be bringing their Big Wheels Keep On Turnin' Tour to Xfinity Center on Thursday 23rd September 2021! The tour sees the Southern rock giants back on the road, much to the delight of fans, who were prepared for their Last of the Street Survivors Tour to be their last.
"We were two shows into the end of the three-year plan for the farewell tour, when the virus hit and everything was just gone," said Johnny Van Zant. "Once something is taken away from you — music and touring in our case — you truly realize how important it is and such a part of your life. Music is a great healer, and that's what we all turn to when things are good or bad. A Skynyrd show is a family affair, and we want these dates to help heal our fans as much as ourselves."
Gary Rossington added: "COVID turned our world upside down. And since that time, we have been talking amongst the band, and realized that music has such a way of healing. Maybe it's not our time to go. And maybe it's our time to lift people's spirits and lives and bring back some joy and happiness after so much turmoil this past year. We're still standing, still keeping the music going."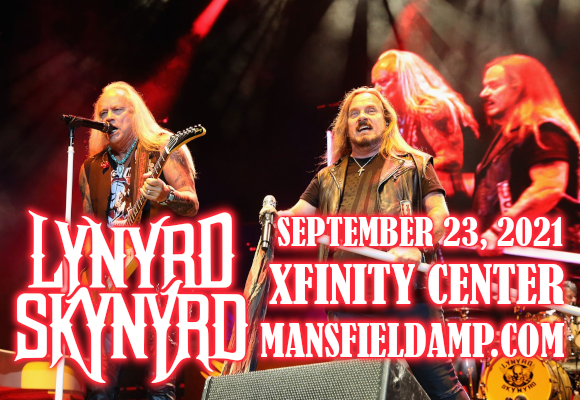 Iconic Southern rock band Lynyrd Skynyrd formed in Jacksonville, Florida in 1964 under the name My Back Yard. After five years building a fan following by touring small venues across the US, the band changed its name in 1969 and began a new chapter of its career. The group's debut was released in 1973, selling over one million copies and launching the single "Free Bird". Over the next four years, they enjoyed continued success, producing a wealth of classic hits, including "Sweet Home Alabama," "Simple Man," "What's Your Name," "That Smell," "Gimme Three Steps," and releasing a total of five studio albums and one live album throughout that period. Three days after releasing 1977's Street Survivors, tragedy struck when their chartered airplane crashed, resulting in the death of Ronnie Van Zant, Steve Gaines, and backup singer Cassie Gaines, and in serious injuries for the rest of the band. A decade after the incident, the band reformed with Ronnie Van Zant's brother Johnny as lead vocalist. Since then, the band has continued to tour and record, with a varying line-up that currently includes co-founder Gary Rossington (the band's sole continuous member), Johnny Van Zant, and Rickey Medlocke. The group's Last of the Street Survivors Farewell Tour, which began in 2018 and was partially cancelled due to the COVID-19 pandemic, was due to be their final major outing on the road, but in June 2021 they announced that they would embark on the Big Wheels Keep on Turnin' Tour.