Xfinity Center | Mansfield, Massachusetts
Calling all country fans out there! The 2021 ACM Entertainer of the Year, Luke Bryan is back on the road and will be making his way to the Xfinity Center with Caylee Hammack on Saturday, July 10, 2021. Bringing you his hits, "Country Girl", "Drink A Beer", "Someone Else Calling You Baby", and many more, you're in for a night of country anthems at no place better but live on stage.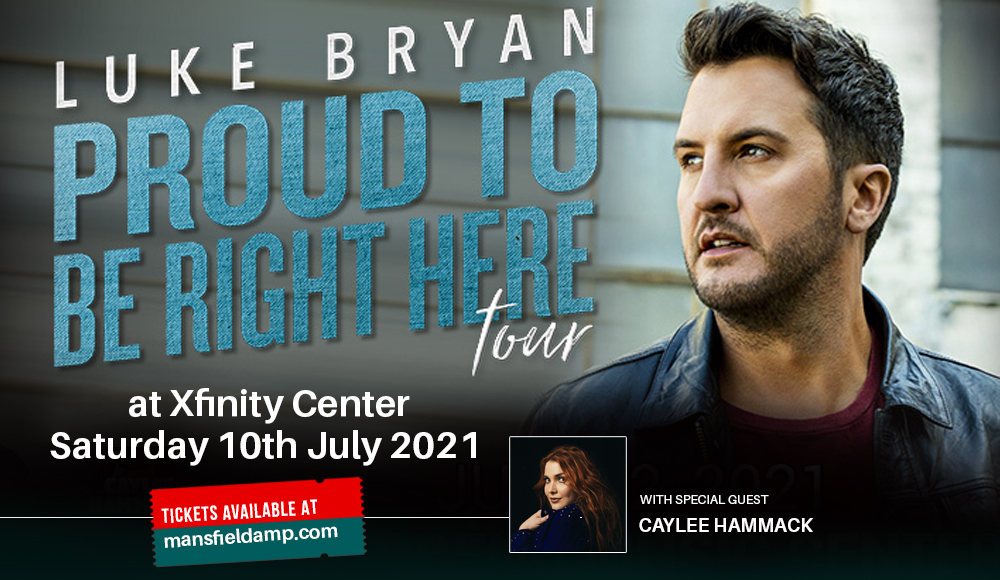 With humble beginnings in Nashville in the early 2000s, co-writing titles for artists such as Travis Tritt and Billy Currington, and was later signed by Capitol Records Nashville. Luke emerged with his debut single, "All My Friends Say", peaking at number 5 on the Hot Country Songs Chart in 2007. Later on, as he released his second album in 2009, "Doin My Thing", there's really no stopping Bryan from 'doin his thing with "Rain is a Good Thing" and "Someone Else Calling You Baby" reaching number one in the country music charts.
Bryan has six studio albums namely, "I'll Stay Me", "Doin' My Thing", "Tailgates and Tanlines", "Crash My Party", "Kill the Lights", and "What Makes You Country". All having country smash hits such as "Country Girl (Shake It For Me) which peaked at 4 on the country charts and made an appearance in the Billboard Hot 100, "Crash My Party", "Kick The Dust Up", and many more! He has also took off on tours with Lady Antebellum, Tim McGraw, and other notable names in the world of country.
Recognized as "Entertainer of the Year", with several No.1 hits, bagging numerous awards, you're in it for a ride with Bryan's best country anthems of the decade. Sing your heart out with Luke Bryan & Caylee Hammack at Xfinity Center on Saturday 10th July 2021. Tickets are out, and you can get it right here, right now!