Xfinity Center | Mansfield, Massachusetts
Two of the biggest bands in Metal are coming LIVE! 2019 is shaping up to be an incredible year for music and it's just got even better as Korn & Alice In Chains have announced they will be joining forces for a co-headline tour! Fans can catch them in their full glory as they hit down at Xfinity Center on Friday 9th August 2019! Get ready to rock – there's no doubt this is going to be unforgettable night! Tickets are on sale right now – don't miss out!!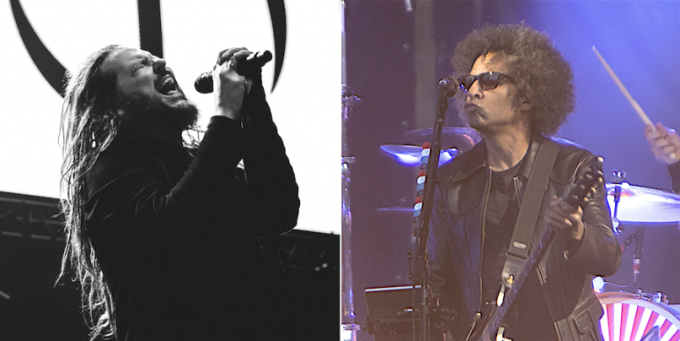 Korn:
Korn are arguably one of the biggest Nu Metal bands to break through in the 1990's as they established themselves in the genre and have influenced many after. Their Rock anthems have gained them huge success around the globe – selling around 35 million copies worldwide! As their music began to hit the mainstream in the era when Music video's were just as important as the release themselves, Korn began to be played several times a day on MTV and Kerrang, gaining them MTV Video Music Awards out of eleven nominations and pushing their albums up the charts to platinum status and even gold. And now, to this day, Korn have released seven video albums and thirty-nine music videos! As well as various top ten singles from their whopping forty-one singles released, twenty-eight of which have charted!
Alice In Chains:
As part of the grunge movement happening in Seattle back in the late 1980's to early 1990's – Alice In Chains were the band to watch as they transformed the music scene and gave a new element, different to what was happening at the time. Their sounds took rock to another level and quickly gained a huge fan base for doing just that! Their dedication to doing something out of the ordinary has stayed with them throughout the times.
Alice In Chains have had a successful career with a total of 30 million records sold all around the globe and 14 million sales in the US alone – this is a band that has really triumphed their way right to the top! With two hit number one albums and eighteen top ten singles that have hit the Billboard charts – It's no wonder they've become a legendary name!
Come and catch two incredible bands LIVE this summer, Xfinity Center is about to kick off big time!