Xfinity Center | Mansfield, Massachusetts
The Dark Carnival comes, they stole through the night and arrived at the witching hour, the wagons have ceased their inhuman screech and some large mysterious crates have been unloaded… The Knotfest Roadshow has finally arrived at Xfinity Center in Mansfield, featuring Slipknot, Killswitch Engage, Fever333 and Code Orange on Friday, October 8th 2021. Buy your tickets now, if you dare, for the darkest show on the road led by, Slipknot, one of the most thrilling and visceral musical collectives on the planet. It's going to be inhumanly loud and excessively metal.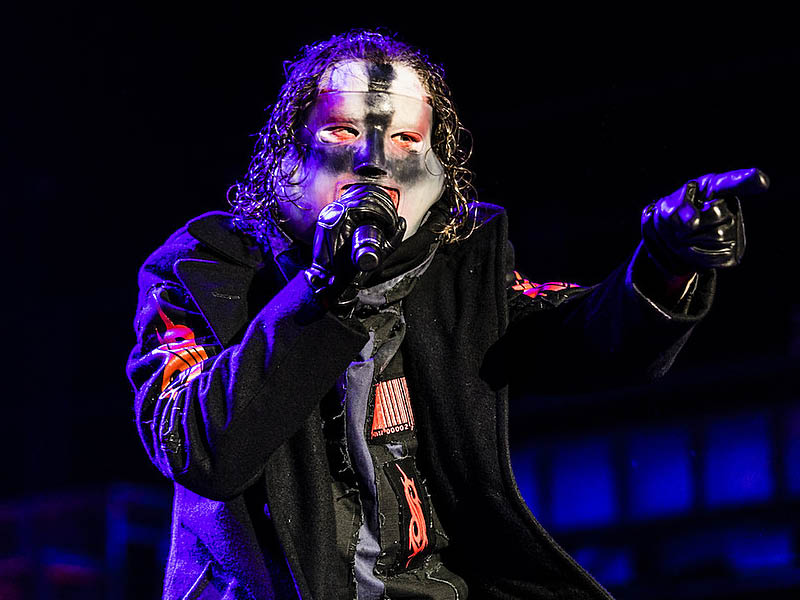 "With the world opening up, it's time to get excited about LIFE again. To get back to LIFE again. This tour is a long time coming, and we hope you're as excited to see it as we are to play it. Stay safe, stay (sic) and we'll see you soon." Says Slipknot frontman, Corey Taylor.
Slipknot are well known for their attention-grabbing image, aggressive style of music, and excessively energetic and chaotic live shows, the band have confirmed the exciting news that they have returned to the studio and are working on new material to follow the album, We Are Not Your Kind, which debuted at number 1 on the US Billboard 200, and was dubbed by Rolling Stone as the best metal album of 2019. Percussionist, M.Shawn 'Clown' Crahan confirmed that they are making "God music" and compared the new music to their second album, Iowa. While no official release date has been stated, and the album is still untitled, the Knotfest Roadshow announcement suggests that it may arrive this year.
Back in August 2019, Killswitch Engage released their eighth studio album, Atonement. The album charted at number 13 on the Billboard 200, with the single "Unleashed" nominated for a Grammy Award for, Best Metal Performance, making it the third Grammy nomination for Killswitch Engage. Then in 2020, the band released an EP entitled, Atonement II: B-Sides, featuring six previously unreleased songs taken from the recording sessions of Atonement. 100% of the proceeds from the EP's sales were donated to the COVID-19 relief organization Center For Disaster Philanthropy.