Xfinity Center | Mansfield, Massachusetts
The Top Dawg Entertainment Championship Tour hits Xfinity Center on Tuesday 5th June 2018, bringing with it a deluge of talent! Catch seven-time Grammy Award-winning rap superstar Kendrick Lamar, R&B Queen SZA, hiphop sensation Schoolboy Q and more at this all-star show, bringing the illest beats and the freshest rhymes from the full-power TDE posse!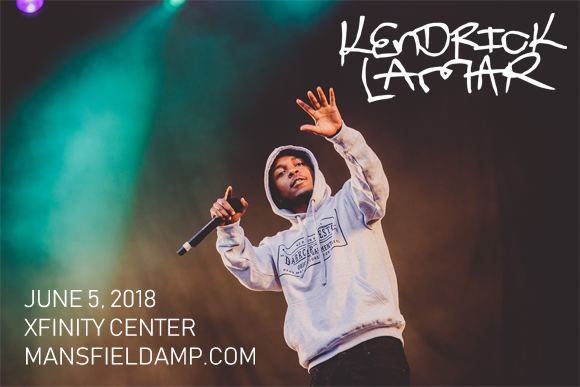 Seven-time Grammy Award-winning American rapper Kendrick Lamar began his career as a teeanager under the name K-Dot, signing a deal with Top Dawg Entertainment after the release of his debut mixtape. It was Lamar's fifth mixtape and first retail release, 2010's Overly Dedicated, that brought him recognition in a wider circle and his fanbase grew with the release of his debut album Section. 80 (2011). Entering the Billboard 200 chart at number two, good kid, m.A.A.d city is Lamar's major label debut, released by TDE, Aftermath, and Interscope Records in 2012. The album was an international success, achieving platinum-certification from the RIAA. To Pimp A Butterfly (2015), his follow-up, won Lamar two Grammy Awards, including the Grammy Award for Best Rap Album. DAMN. (2017) won five awards at the 66th Grammy Awards ceremony for Best Rap Album, Best Rap Performance, Best Rap Song, Best Music Video, and Best Rap/Sung Performance.