Xfinity Center | Mansfield, Massachusetts
Fins up! Jimmy Buffett comes to Xfinity Center on Saturday 10th August 2019 on the Son of a Sailor Tour, celebrating 40 years of his beloved song and 50 years in the industry! The beloved veteran performer is one of the hardest-working men in music and he continues to be full of energy and highly entertaining at every single show!
"It's been 40 years since this song came out and people still know the words. figured we'd name this tour after it," said Buffet on Facebook.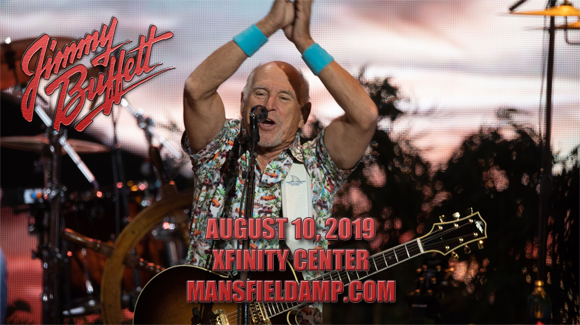 Jimmy Buffett is an American singer, songwriter, musician, author, actor and businessman who, over 50 years in the industry, has developed a devoted fanbase known as "Parrotheads". Buffet's laid-back take on country music, influenced by his travels to tropical islands around the world and his move from Nashville to Key West, has been dubbed Gulf and Western. Although he is known for hits like "Margaritaville" (ranked 234th on the Recording Industry Association of America's list of "Songs of the Century") and "Come Monday", Buffett is best known for his entertaining live shows and dedicated touring schedule. Not only has Buffett toured every year of his career and amassed a discography of 27 studio albums, 14 live albums and 67 singles to date, he is also a best-selling writer and is involved in two restaurant chains named after two of his best-known songs (the Margaritaville Cafe restaurant chain and the Cheeseburger in Paradise restaurant chain), as well as having several film music credits and cameo appearances, and involvement in beer production, casinos, football, video games, real estate and theater.