Xfinity Center | Mansfield, Massachusetts
Hey! Parrot Heads, are you ready for an entertaining summer night of drunken Caribbean rock 'n' roll music by the one and only Jimmy Buffett? Join him and his touring band, the Coral Reefer Band, this Saturday, August 13, 2022, at Xfinity Center, Mansfield, Massachusetts, in a night of chill Gulf and western songs. Feel as if you are escaping to the island life as Jimmy and the band sing their signature hits and new materials from their new albums. Secure your tickets as early as today, and make sure to show your support to Jimmy and the Reefers by wearing your Hawaiian shirts and parrot hats on the day of the event. See you there!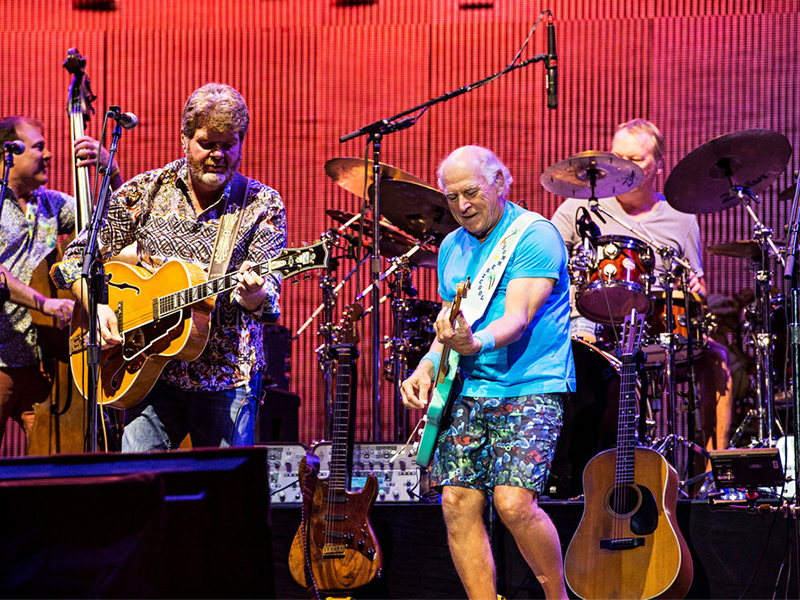 Starting his career as a country music artist in Nashville, Tennessee, during the late 1960s, Jimmy Buffett's music evolved over the years and blossomed into the distinctive style that it is today. Today he is best known for his music, which often portrays an "island escapism" lifestyle. He has produced a number of hit songs, including "Come Monday," "A Pirate Looks at Forty," "Why Don't We Get Drunk," "Boat Drinks," and "Margaritaville." The latter ranked 234th on the Recording Industry Association of America's Songs of the Century list.
Over the years, Jimmy Buffett has gained an almost cult following from his fans who call themselves the Parrot Heads. Today, there are over 200 Parrothead Club chapters in the United States, Canada, and Australia, spanning 3 countries, 47 states, and 3 Canadian provinces with a total membership of almost 28,000. And we know that this number is growing each day. Well, we couldn't blame the fans of Jimmy and the Reefers because many people are captivated by the distinctive music that they make.
Now, both Parrot Heads and parakeets — the younger fans — are excited for the additional tour dates Jimmy and the band confirmed on their website. The Mansfield's Xfinity Center concert specifically is expected to be swarmed by fans from all over Massachusetts. Secure your tickets now for the show because seeing this legendary American singer-songwriter live on stage is an experience no one wants to miss!