Xfinity Center | Mansfield, Massachusetts
Never before have people who enjoy country music had it as good as they do now. Why? Let us tell you: on July 29, 2023, Jason Aldean will be performing at Xfinity Center as part of his Highway Desperado Tour. He's at the top of his game in country music and shows no sign of slowing down, and he's bringing Mitchell Tenpenny, Corey Kent, and Dee Jay Silver as support to make the show extra special. There won't be a single true country fan in the city who doesn't want to be there for this. Tickets are going faster than anyone could have predicted, so if you want to attend, you better get them now. Click on the "Get Tickets" button to start your purchase.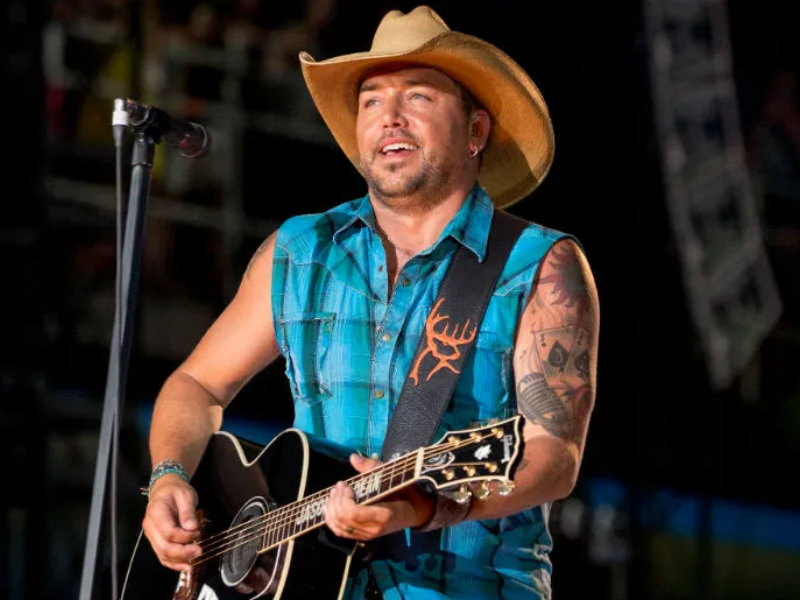 Jason Aldean is the main man in country music today. He has 27 No. 1 singles, 15 billion streams, and 20 million album sales, making him a three-time recipient of the ACM Artist of the Decade award. With a resume like that, you know his upcoming tour will be explosive, especially when you consider the talent that is coming along as special guests. Just look at the list below!
The definition of an overnight success in country music has been rewritten by Mitchell Tenpenny, a multitalented performer whose debut single, "Drunk Me," has amassed an unprecedented 618 million total on-demand streams. A number of organizations, including the Country Music Television Awards and the Academy of Country Music, considered nominating him.
Corey Kent is one of the most exciting new voices in country music, with an eclectic musical background that includes the likes of the Eagles, Keith Richards, and the Turnpike Troubadours. His autobiographical song "Man of the House" debuted on the Billboard Hot 100 in 2023 and has since amassed more than 190 million on-demand streams, hit #15 on Billboard's Hot Country Songs Chart, and is currently inside the Top 20 at country radio. His concert tour consumed much of 2022, and he performed to sold-out crowds at many stops.
Dee Jay Silver has quickly become one of the most famous DJs of his time. This groundbreaking artist has wowed crowds at music festivals and nightclubs around the globe with his open-format, party-rock DJ sets. DJ Silver regularly spins records in the club scenes of Las Vegas, Boston, Miami, and other major U.S. cities. He is currently touring as superstar Jason Aldean's DJ.
This event is truly magical because of the incredible lineup and the artists' endearing musical talent. Tickets are selling much more quickly than expected, so if you want to attend, you should probably get yours right now.