Xfinity Center | Mansfield, Massachusetts
One of the biggest metal bands of all time, Iron Maiden, are back on tour in North America, promoting their latest album, The Book of Souls, and they're coming to Xfinity Center on Wednesday 19th July 2017! With support from metal ghouls Ghost, it looks to be one hell of a show:
"We will, of course, be bringing the full production with us including all the Eddies and the Maya-themed stage sets," bassist Steve Harris said in a statement. "There's been a great reaction from everyone to this tour's theme, people really seem to love it. We're still deciding on the final set-list and we'll work that out once we get into rehearsals. Most of our North American fans haven't seen the show yet so as we want to give them the same Book of Souls live experience that we took around the world, it's unlikely we'll change much. And of course we know our fans appreciate us playing a lot of the older songs too, so we will continue to do that!"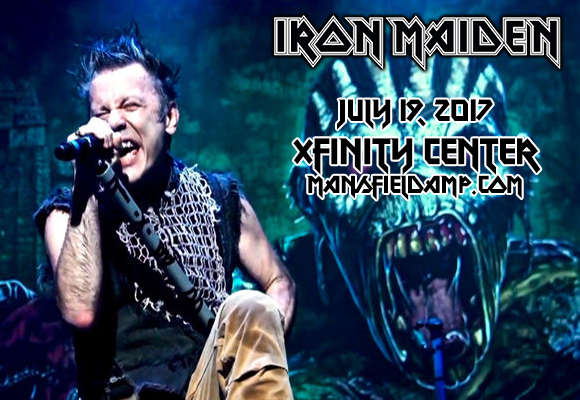 Formed in Leyton, East London, in 1975 by bassist and primary songwriter Steve Harris, Iron Maiden are one of the biggest heavy metal bands of all time. Following several personnel changes, the band found success in the 1980s, going on to release a string of UK and US platinum and gold albums, including 1982's The Number of the Beast, 1983's Piece of Mind, 1984's Powerslave, 1985's live release Live After Death, 1986's Somewhere in Time and 1988's Seventh Son of a Seventh Son. To date, the band has released thirty-eight albums, including sixteen studio albums, eleven live albums, four EPs, and seven compilations, and they have played over 2000 shows throughout their career. Iron Maiden are considered one of the most successful heavy metal bands in history, and have sold over 90 million copies of their albums worldwide, winning the Ivor Novello Award for international achievement in 2002.