Xfinity Center | Mansfield, Massachusetts
The biggest pranksters around – Impractical Jokers are known for their hit TV show and online video's, with their fan base bigger than ever, the hilarious group of Impractical Jokers will be heading out on the road to bring their show to a live audience! You can catch them as they take to the stage at Xfinity Center on Sunday 12th July 2020! Tickets are already selling fast for their 2020 dates so whatever you do don't wait too long to secure your place in the crowd! Comedy at it's best!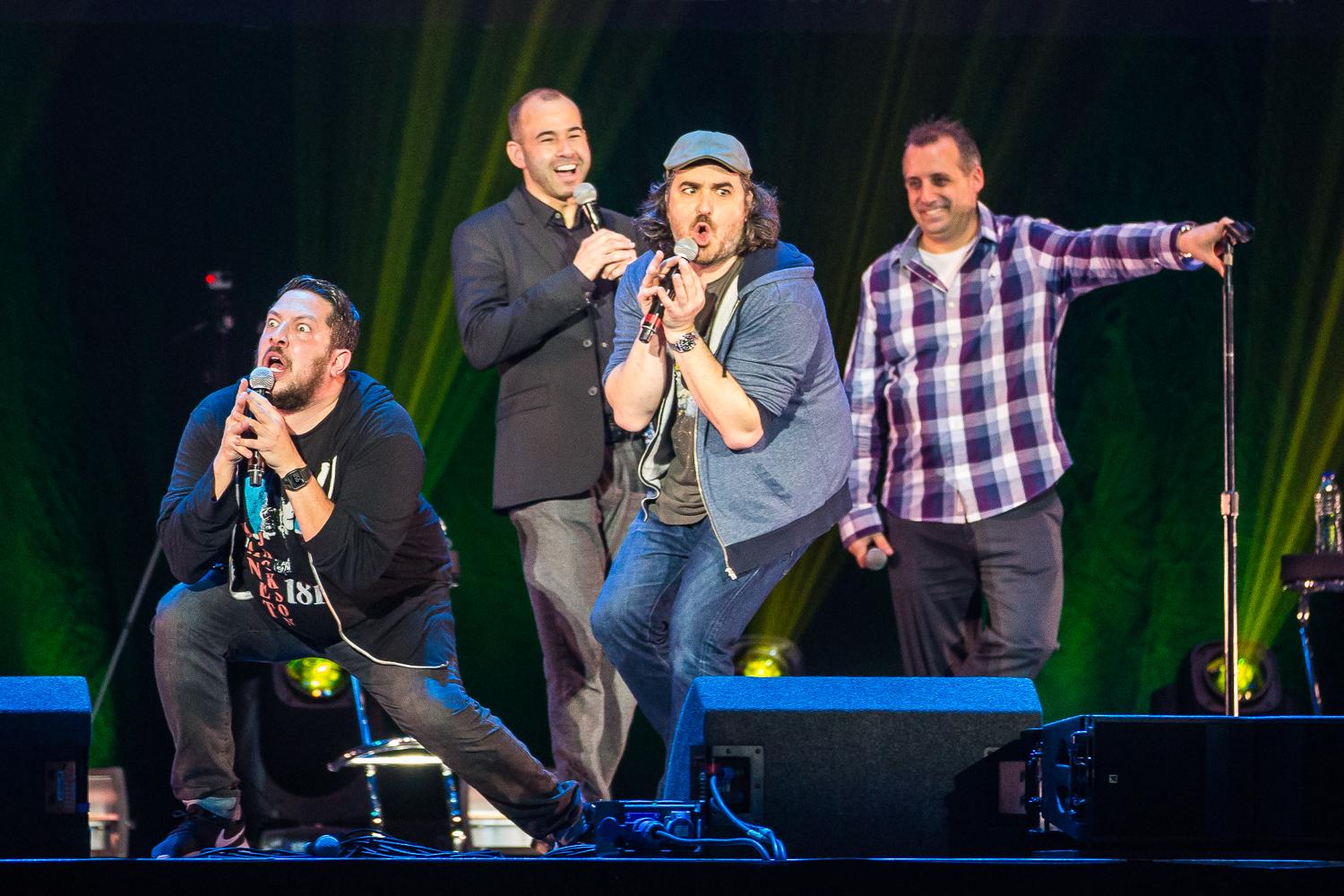 Impractical Jokers have taken over the media with their hilarious hit TV show which first appeared on TruTV, ever since it aired, the show has gained followers from all around the world and is known for it's original style of comedy and nothing like ever seen before as they head out to the general public and play jokes on real people. As they are shocked to find out they are on TV, the group The Tenderloins are often dared between them to the depth of their comedic abilities. As they take it one by one to play a prank, the other three cast members are waiting eagerly behind the scenes and with the use of hidden cameras, it's all about how the public will react and also how far the comedy group will go.
The Impractical Jokers is one of the most unique TV shows around and as they have in the last three years taken their show to the stages across North America and more, they also bring with them all of the crowds biggest highlights, most memorable scenes and of course brand new, never released material. As well as their on stage stand up showcase!
Join the Impractical Jokers as they make their return to the venues across North America this summer for a night of pure hilarity and entertainment at it's finest! If you love Comedy then be sure to head on down for the big night and show your love and support for The Tenderloins as they give their equally funny Impractical Jokers performance LIVE!