Xfinity Center | Mansfield, Massachusetts
Music is coming! The Game of Thrones Live Concert Experience will bring the epic tragic and triumphant saga to life in the live concert stage at Xfinity Center on Tuesday 10th September 2019. This time music will retell its story. The show's composer, Ramin Djawadi's Emmy-winning score will be played as he conducts an 80-piece orchestra and choir mounted on a 360-degree stage with LED telescoping and wall screens, and special 3D designs, to highlight the most important memorable scenes. Let the music take you back on a sweeping journey from Winterfell to Kings Landing. Experience Game of Thrones through music like you never did before. You know nothing…unless you click that button to buy tickets, now!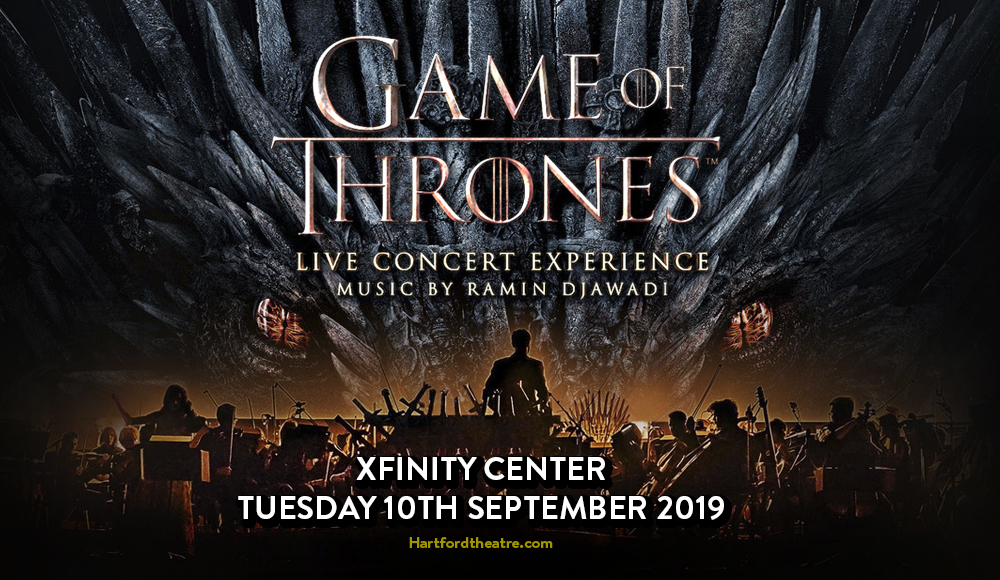 If you've pledged your loyalty to the Game of Thrones fandom, then your watch begins now! The Game of Thrones Live Concert Experience is truly a must-see! Music composer and scorer of Game of Thrones musical score, Ramin Djawadi, has put together a musical experience to relive the saga that befell the lives of Houses Stark, Lannister, Targaryen, and all other characters intertwined in their epic tales of family, war, tragedy, heroism, and love.
"We really want to summarize the show the best we can, There's a lot of different locations and events to cover. If you come and watch this concert, you really get a nice summary and a nice look back on the past seasons. The one I'm really excited about is 'Light of the Seven,' which was such a great surprise to the viewers, because it's the first time we're using piano, Besides the orchestra and the choir, we will have the piano and that piece to play. That'll be really great live.", says Ramin Djawadi.
So what's the next best thing to do? Bend the knee… or rather, get your finger to click that 'buy tickets' button now! Don't dare miss this !