Xfinity Center | Mansfield, Massachusetts
Get ready for headbang-worthy summer as heavy metal icons Five Finger Death Punch and Megadeth co-headline a much-anticipated show at the Xfinity Center on Sunday 18th September 2022! Five Finger Death Punch may be performing a slew of tracks from their upcoming album, Afterlife, as well as their biggest hits from their eight-album repertoire! Meanwhile, Megadeth is expected to belt out their hits, such as "A Tout Le Monde," "Symphony of Destruction," and "Holy Wars… The Punishment Due." Tickets to see these monumental metal bands perform at the Xfinity Center are now available. So hurry and get yours now before they run out!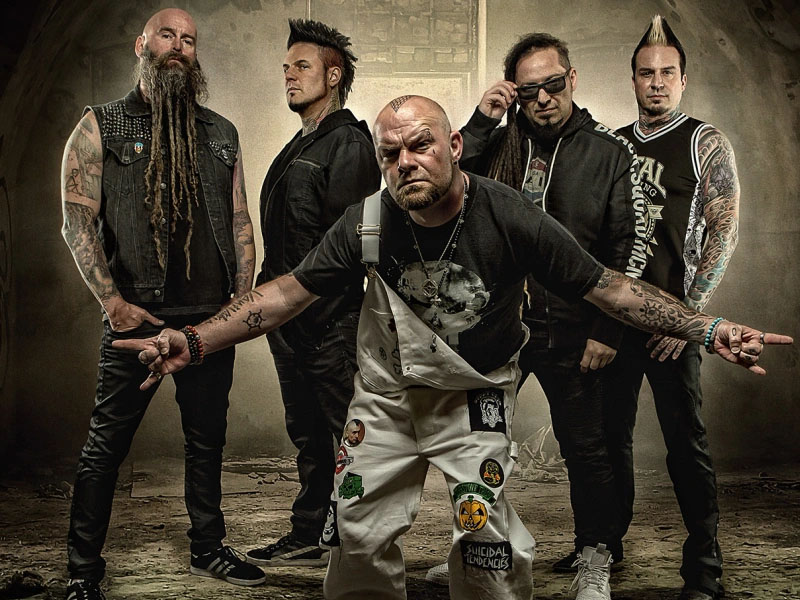 Five Finger Death Punch's (5FDP) and Megadeth's show at the Xfinity Center is part of their massive tour consisting of more than 30 dates across the U.S. Both 5FDP and Megadeth are currently promoting their upcoming albums slated for release this 2022. 5FDP recently released their title track, Afterlife, through a lyric video on Youtube. Meanwhile, Megadeth's 16th album, The Sick, the Dying… and the Dead, is expected to drop in July 2022. For their co-headline show at the Xfinity Center, these legendary bands bring along Mongolia's biggest metal act, The Hu, as a special guest. The Mongolian folk metal quartet is just fresh from headlining their own U.S. tour and now joins the American bands to provide heavy metal lovers an epic night at the Xfinity Center.
5FDP has released some of the most iconic metal songs of the decade. Fans may know them for their all-American style that consists of grooves, catchy breakdowns, and melodic solos. Some of their biggest hits include "Bad Company," "Wrong Side of Heaven," "Jekyll and Hyde," and "House of the Rising Sun." Meanwhile, Megadeth is close to marking their fortieth decade in the heavy metal music industry. Considered one of the Big 4 of heavy metal, Megadeth has released some of the most influential and groundbreaking albums in the genre's history. The band's first major-label album, Peace Sells… But Who's Buying? has influenced a new generation of guitar players and bands. Megadeth has earned several accolades, most notably their Grammy Award win for Best Metal Performance in 2017. They have also been nominated for the same category 12 other times.
If you want some excitement in your summer, get your tickets now to see 5FDP, Megadeth, and The Hu at the Xfinity Center on Sunday, 18th September 2022!