Xfinity Center | Mansfield, Massachusetts
Offshoot band? Supergroup? Grateful Dead tribute? However you define them, Dead & Company have built a huge buzz around them in the three years since they frist played together, touring solidly and amassing a huge fanbase! Now, the band, lead by Grammy Award-winner John Mayer, are coming to Xfinity Center on Wednesday 30th May, 2018 as part of their extensive 2018 tour! Catch these incredible performers as they play the Grateful Dead songs we know and love in their own inimitable style!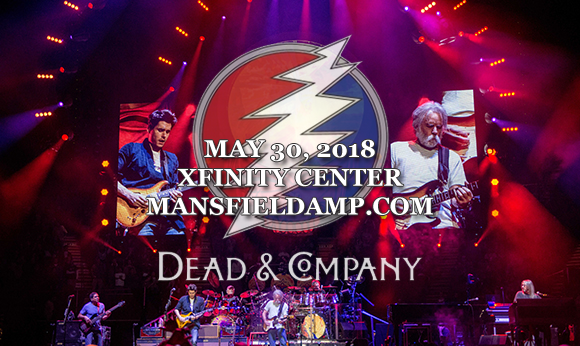 A band whose legacy knows no bounds, the Grateful Dead have managed to reinvent and reinvigorate their music over the years with a string of side-projects, tribute bands and offshoot bands, but none is more impressive than Dead & Company. Taking award-winning musicians with a passion for the Dead (multi-platinum selling Grammy Award-winner John Mayer, Grammy Award-winning virtuoso Oteil Burbridge, RatDog band member Jeff Chimenti), the band carries on the musical traditions and landscape of the Grateful Dead, alongside three of the "core four" members of the band – Bob Weir, Mickey Hart and Bill Kreutzmann. Formed in 2015, Dead & Company has toured ever since, continuing to build momentum as they go.