Xfinity Center | Mansfield, Massachusetts
Grammy award-winning Dave Matthews Band comes to Xfinity Center on Friday 17th June 2022 as part of their upcoming North American Tour. The 46-date trek will be one of the most extensive tours of the year by any rock band. Fans had been waiting for such an announcement because a DMB concert is one of the best musical experiences ever, it's Jam-rock fusion at its very best, playing from their extensive back catalog and throwing in some super unique covers makes every DMB show worth watching. You will also get to contribute to a greater cause, as DMB pledges to plant yet another million trees in 2022 after doing it successfully in 2021 so, grab some tickets right now for a, guilt free, superb night of rock!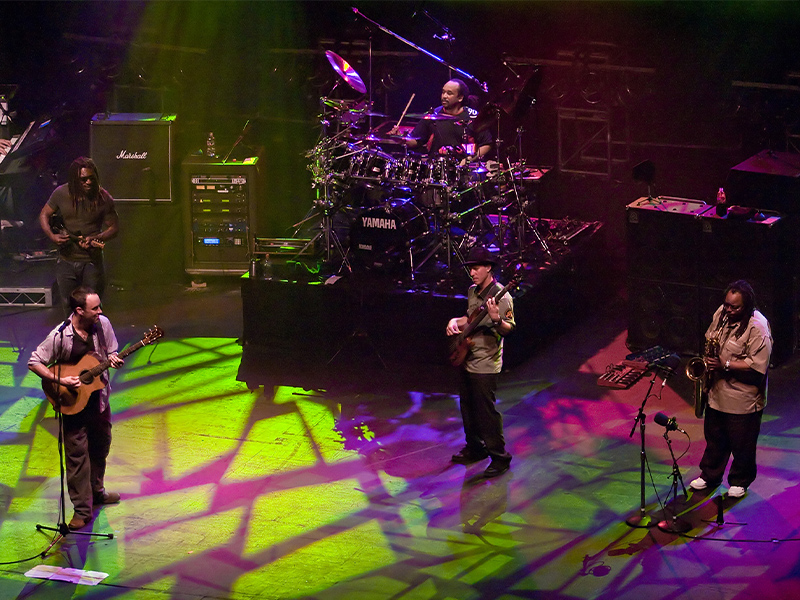 DMB is set to hold a string of memorable live events with several two-day events on their upcoming North American tour. A two-day event is sometimes extraordinary because audiences are hooked to the experience, and some of their hardcore fans are seen coming back for another night of fantastic music. The two-day performances will be held at Saratoga Springs, Gilford, and a few other destinations. After their July performances, they will take a one-month break before returning to Lake Tahoe Outdoor Arena on 30th August.
DMB is one of the most special rock bands in the American music industry. Their 2018 album, Come Tomorrow, marked their record-breaking performance as being the only band in history to have seven consecutive studio albums reach number one on Billboard 200. As a jam band, they deliver exceptional experiences with intimate performances and a sing-along attitude duly enjoyed by crowds worldwide. They have sold over 25 million concert tickets, and they are only looking to add to that with the upcoming concert. As soon as the announcement was made on Twitter, fans were looking for tickets, and if you want to see them live in concert, you will need to hurry and get yours right now!