Xfinity Center | Mansfield, Massachusetts
Fans of 80s music, get ready for the concert of the year as Boy George and The Culture Club bring one of the most fun-filled concerts brimming with the most flamboyant costumes, all of their fan favorite hits, and a venue that will cater to your every concert need. This all comes as part of their tour titled "The Letting It Go Show." In addition, audience members will also get to enjoy supporting acts such as Howard Jones and Berlin, who will also be there to warm up the crowds. This part of the trek comes to the Xfinity Center on Tuesday, July 25, 2023, and tickets to this one are going to sell out very quickly, so you need to act right NOW to secure your place. For a secure and fast checkout process, all you have to do is click the "GET TICKETS" button located up top on this webpage.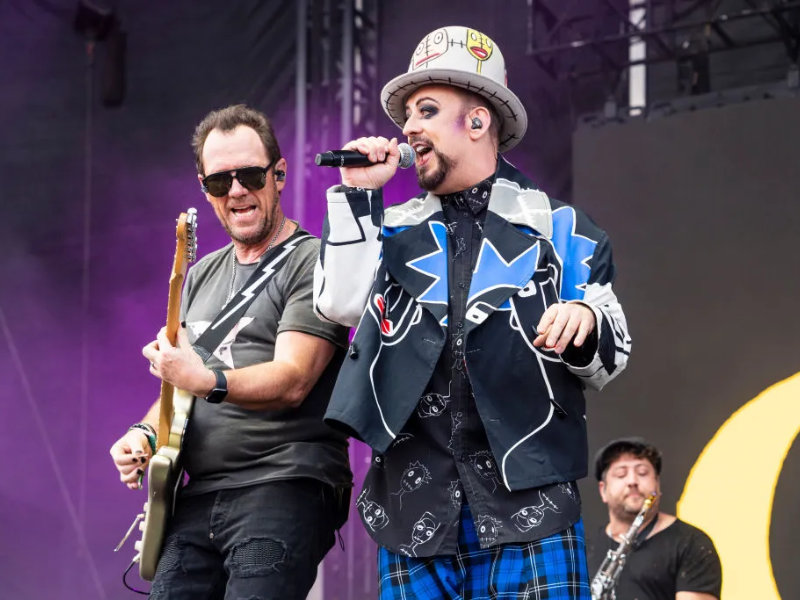 Boy George and The Culture Club were unrivaled in the 1980s, an incredible decade marked by excess and new fashion trends that helped shape our world today. Boy George's unique fashion sense created a buzz with fans, as did Culture Club's unique blend of pop music and radio-ready songs. Their works such as "Do You Really Want to Hurt Me?" "Church of the Poison Mind," and "Karma Chameleon," among others, became anthems in large part due to their heavy rotation on radio and TV as well as their catchy tunes and relatable lyrics, which were on the tips of everyone's tongues.
These legends have accomplished feats that are rarely equaled in their fields, with sales of over fifty million records worldwide. Between 1982 and 1999, they had twelve singles that reached the top forty in their native United Kingdom. Unsurprisingly, and fans would argue without any doubt, "Time (Clock of the Heart)" became one of the Rock and Roll Hall of Fame's top 500 songs that had an impact on rock and roll.
From "Kissing to Be Clever" to "Colour by Numbers," "Waking Up with the House on Fire" to "From Luxury to Heartache," as well as "Don't Mind If I Do" and "Life," Culture Club have released a total of six studio albums, and the songs contained in them are instantly recognizable to many people around the world, which is why their concerts are always jam packed to capacity and a really enjoyable experience.
Fortunately, this part of the trek comes to the Xfinity Center on Tuesday, July 25, 2023, which is the most ideal location for such a phenomenal headliner and their support acts. This venue has become well known for its superb ambiance, awesome acoustics, and world-class facilities, and thus making this concert the only destination for fans of bands and 80s music. Securing your tickets right now is a must, and you can do so really easily by clicking the "GET TICKETS" button before it is too late. Don't waste a single second and get it done right now.