Xfinity Center | Mansfield, Massachusetts
Deathbat Army members unite this summer for one explosive concert event of the epic band Avenged Sevenfold! The long wait is over as the Long Island rockers have heard their loyal fans' plea: a brand new album and an extensive tour. What more could we ask for? Join the M Shadows-led band as they rock the Xfinity Center on July 19. Joined by Canadian post-hardcore band Alexisonfire, A7X will perform the new songs from their latest album, "Life Is but a Dream…" to their Massachusetts fans. But would it be a complete Avenged Sevenfold concert without the classic favorite hits, such as "Bat Country," "Afterlife," "Almost Easy," and "A Little Piece of Heaven?" Well, expect to be singing along to these epic songs this Wednesday night and be enthralled by the powerful vocals of M Shadows, their songs' innovative lyricism, and the overall exceptional musicianship of this metal rock authority. Hit the "Get Tickets" link to reserve your tickets. You deserve that VIP ticket! Get it now and see them up close and personal!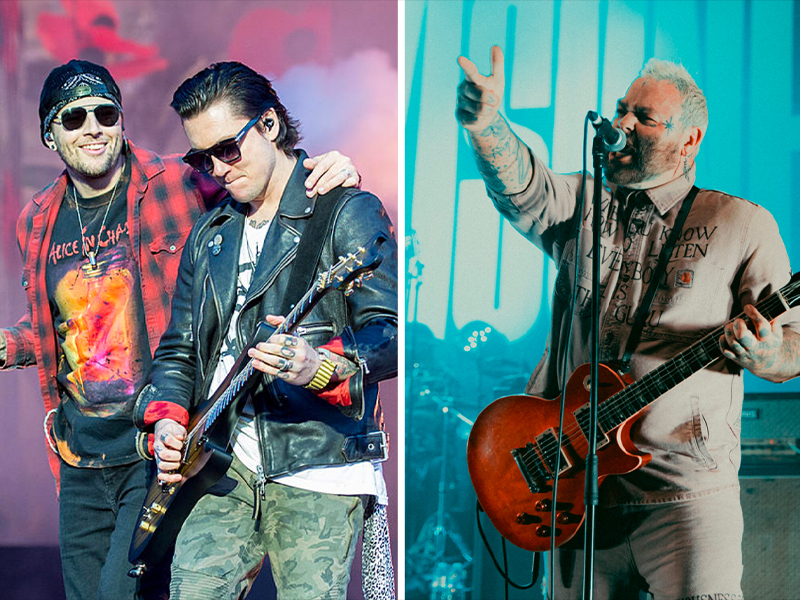 Avenged Sevenfold is a multi-platinum American hard rock band formed in the late 90s. Exploratory and experimental, their sound ranges from heavy metal core to punk-pop. Hailing from the Orange County of Southern California, Huntington Beach, the band was formed when the members were still in high school. After releasing a three-song-demo, their first official debut album, "Sounding the Seventh Trumpet," was recorded and released in 2001. The album pleased many metal fans as the band truly assembled pure metalcore pieces together, which put them right at the hard rock rosters of music.
They were able to reach number 30 on Billboard's top 200 with their more complex and exploratory "City of Evil" album released in 2005. The album enabled them to gain more fans from the mainstream rock community with catchy songs like "Bat Country" and "Seize the Day." By 2007, their fourth studio album, "Avenged Sevenfold," reached number 4 on the Billboard 200, selling over 500,000 copies and winning "Album of the Year" by Kerrang!Awards. Fan favorite "Carry On" single was featured on the soundtrack of the 2010 video game Call of Duty Arms: Black Ops, which shot them right off to the number one spot on the Billboard 200. By 2016, they've gathered both their fanbase and newer fans on their seventh studio album, "The Stage," which fused progressive metal and techno-pop in one epic performance.
It's a busy year for the band as the successful first part of the 2023 North American tour has yet to plan on ending. Now it's time for the second leg of their "Life Is But A Dream" tour. In support of the tour, the band will be joined by several special guests, including the gold and platinum award-winning band Alexisonfire. The Canadian band will tour with A7x in select cities, including Mansfield, Massachusettes, on July 19.
The year is packed with all-out surprises from A7X because they've just released their new single, "Nobody," after seven years. There's something to look forward to this July for a metalcore showdown that'll blow the stage off the ground as hardcore Death Bat Army members and newer fans alike gather at the Xfinity Center this July 19 for a summer blast they surely shouldn't miss. So what are you waiting for? Grab those tickets now!