Xfinity Center | Mansfield, Massachusetts
Get ready for the ultimate Rocktober! Alice In Chains, thrash it out with their co-headliners, Breaking Benjamin, and they bring along Bush as special guests. Come to Xfinity Center on Saturday, October 8th 2022 for the biggest Hard rock, Post grunge and Alt Metal night since 1999! Alice In Chains will be killing it with their classic hits as well as playing off their newer albums, Breaking Benjamin will be hard rocking to their latest album, Aurora, meanwhile Bush have their new album, Kingdom, to thrash. Get some tickets and get ready to rock!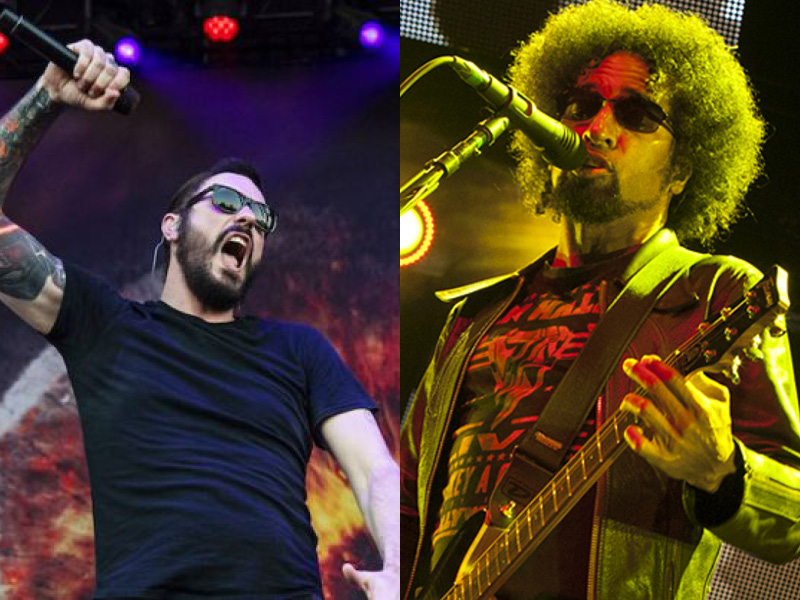 Grunge, Sludge-metal band, Alice In Chains, from Seattle, Washington, formed in 1987. They are guitarist and vocalist Jerry Cantrell and drummer Sean Kinney, they are joined by bassist Mike Inez, and co-lead vocalist and rhythm guitarist William DuVall. Known for its distinctive vocal style, which involves the harmonized vocals between Cantrell and DuVall. Alice In Chains is one of the few bands to survive the death of a lead singer, Layne Staley, died in 2002. Their latest album, Rainier Fog, was released in August 2018, debuting at number 12 on the Billboard 200 chart, number 1 on the Top Rock Albums, Alternative Albums and Hard Rock Albums charts.
Hard rocking, Post-grunge band, Breaking Benjamin, from Wilkes-Barre, Pennsylvania, formed in 1999. They are lead singer, songwriter and guitarist Benjamin Burnley, bassist and backing vocalist Aaron Bruch, guitarist and backing vocalist Keith Wallen, guitarist Jasen Rauch, and drummer Shaun Foist. Noted for its formulaic hard rock tendencies with angst-heavy lyrics, swelling choruses, and "crunching" guitars, the band has survived several lineup changes over the years. Their latest album, Aurora, debuted at number 1 on both the Billboard Top Rock Album and Hard Rock Album Charts.
Post-grunge and alternative metal band from across the pond, Bush, is lead singer and rhythm guitarist Gavin Rossdale, drummer Robin Goodridge, lead guitarist Chris Traynor, and bassist Corey Britz. Rolling Stone described Bush as "the most successful and shameless mimics of Nirvana's music". Their latest and eighth studio album, Kingdom, was released in July 2020, and features the single, "Bullet Holes" which appeared in the film John Wick: Chapter 3 – Parabellum.