Xfinity Center | Mansfield, Massachusetts
5 Seconds of Summer are back after the colossal success of their Rock Out With Your Socks Out Tour and they're coming to Xfinity Center on Saturday 9th July! Celebrating the release of their most recent album, Sounds Good Feels Good, the band are heading out to conquer North America once more with their catchy blend of pop, punk and rock!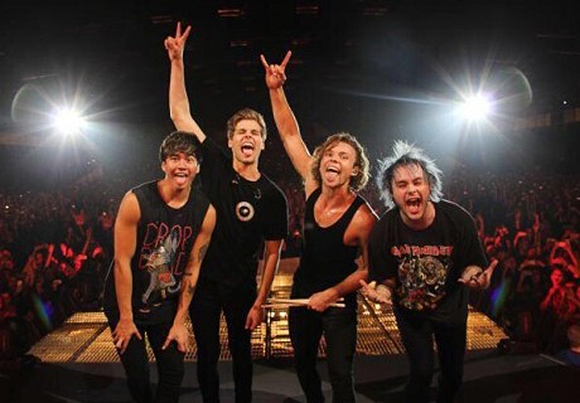 Pop punk band 5 Seconds of Summer formed in Australia in 2011 and became overnight YouTube sensations, which spring boarded their music career. Their cover of Chris Brown's Next To You received over 600,000 hits, leading to interest from a variety of different major record labels and publishers, and the band ended up securing a publishing deal with Sony ATV Music Publishing. Their debut EP Unplugged reached number 3 on the iTunes chart in Australia and the Top 20 in both New Zealand and Sweden, despite receiving no promotion other than on social media. In 2013, 5 Seconds of Summer rose to international fame after supporting One Direction on their Take Me Home Tour. Their self-titled debut album was released in June 2014 throughout Europe and Australia, and later in other territories. The album debuted at No. 1 on the Billboard Chart and peaked at No. 1 in 13 countries as well as reaching the Top 10 in 26 countries, and won a Kerrang! Award. In October 2015, having finished their "Rock Out With Your Socks Out Tour" of Europe, Australia, New Zealand and North America, 5 Second of Summer released their second studio album Sounds Good Feels Good.